Michigan Railroad History Conference - Home Page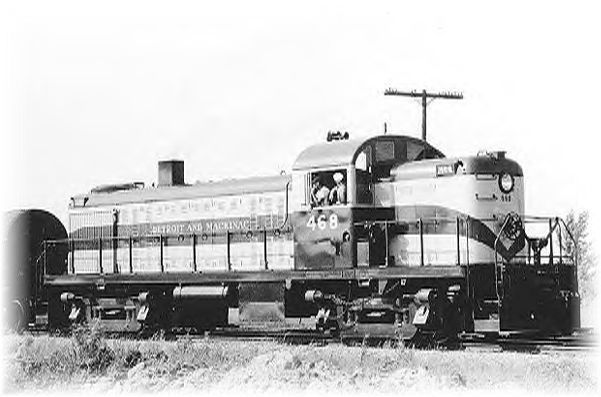 During these challenging times all plans are tentative, but railroad people plan ahead optimistically. The 16th Michigan Railroad History Conference is provisionally scheduled to be held at the Ludington Methodist Church on Saturday 18, 2021.
The Saturday session will consist of presentations on Michigan's rich railroad heritage A call for presentation proposals will be made in early January, but proposals will be accepted any time prior to February 10th. Lunch will be provided, but may be limited by health and safety protocols. Plans are being discussed for an early evening reception and tour of the Badger. Registration information will be available in March.
A Friday, September 17th bus field trip is being planned, focusing on Ludington railroad sites, including: Pere Marquette, Epworth League Railway and the Ludington Northern Railway settings.
A notebook with information on the Friday field trip, Ludington and carferry materials as well as support materials for presentations will be provided. Submissions for the notebook are encouraged and can be sent by mail or electronically to the addresses below.
There will be no planned Sunday events. Those who are interested will be able to take the cross-lake trip on the Badger. There are other local sites to visit including the White Pine Village.
Further information will be forthcoming. Feel free to send any questions or suggestions by letter or email to the addresses below.
Anyone wishing to be added to the conference email list should send their name and address to the email address below. If anyone wishes to delete your name from this mailing list, please let us know.
Michigan Railroad History Conference
P. O. Bo 16235
Lansing, Michigan 48901
Email: This email address is being protected from spambots. You need JavaScript enabled to view it.
---
The Michigan Railroad History Conference Website is hosted by MichiganRailroads.com