Railroad: Toledo & Western Railroad Company, The (E)
---
Toledo & Western Railway → Toledo & Western RR → Ohio & Morenci Railroad

---
Acquired: 1907 - the Toledo and Western Railway Company
Leased: 1907 - the Adrian Street Railway.
Control: 1907 - by the Toledo Railway & Light Company
Sold: Date unknown - to the Ohio & Morenci.
Operations Ended: 1936
Reference: [MRRC]
---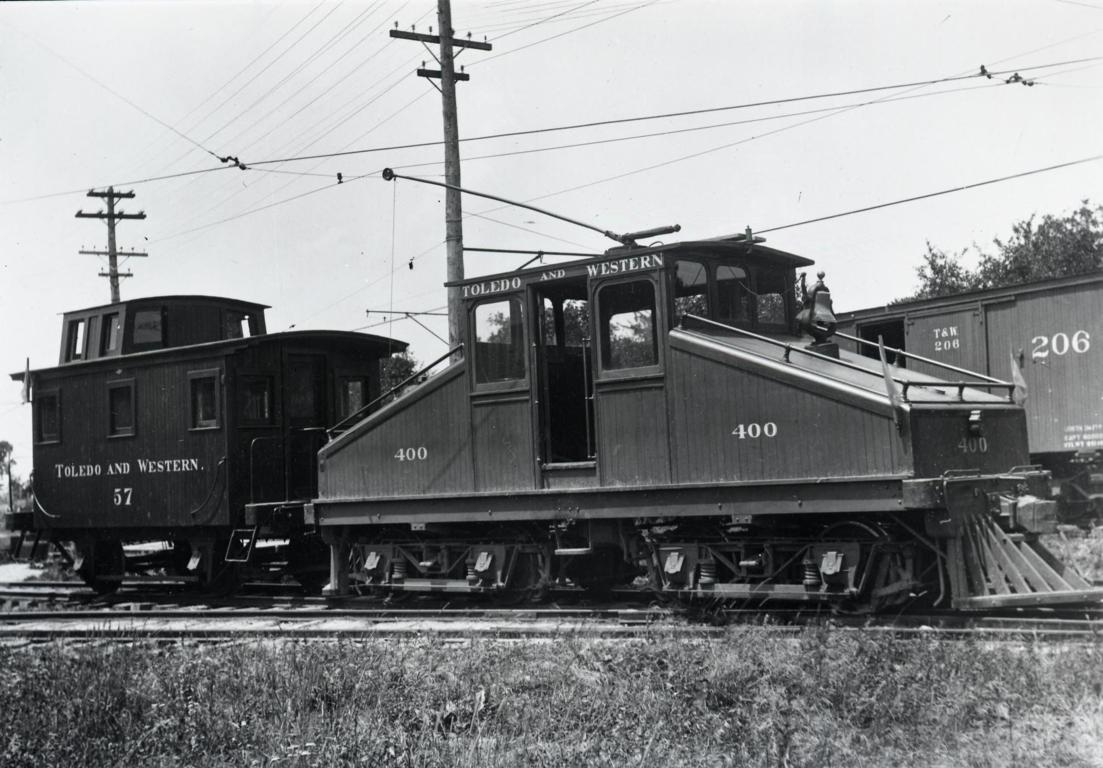 Construction of the T&W began in 1900 west from Toledo. The line was completed to Sylvania in 1901 and then northwest to Adrian as far as the Wabash railroad tracks the same year. An underpass was finished in 1903 permitting acess to the Adrian City lines and downtown.
The main line of the road was built west from Allen Junction and reaching Fayette, Ohio in 1902. It terminated at Pioneer, Ohio in 1903. Ths line veered into Michigan to reach the city of Morenci. The company handled both passenger and freight traffic, the later which continued even after interurban service was eliminated. Two freight trains were operated daily as early as 1902. The Wabash, DT&I and Toledo Terminal all interchanged witth this line. Railway Postal Service also used this line to reach these small towns.
This company went bankrupt several times. In 1906 the line was solded to the Everett-Moore syndicate. Along with several other lines, ownership of the road passed to the Cities Service group, under Henry L. Doherty in 1913. The T&W again went bankrupt in 1921 and was sold to the Willys-Overland Motor Company and the Wabash Railway in 1924.
Photo Info: Top, T&W electric motor #400 with caboose #57 at an unknown location. [Stoner collection, UMB]
---