Kent County - 41 - Roundhouses | Enginehouses | Turntables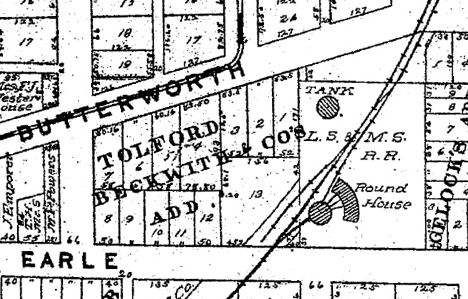 Grand Rapids - The Lake Shore & Michigan Southern railroad had a roundhouse north of Earle Street (now Wealthy Street SW) west of the Grand River. See map at left. This is approximately the location of the Kent County Recycling and Education Center.
Grand Rapids - Pere Marquette Wyoming Yard - Roundhouse and turntable, 115', three-bearing, electric operation. In place as of 1942.
Grand Rapids - PRR Hughart Yard - Electric turntable still in use as of 2001.