Station: Amasa, MI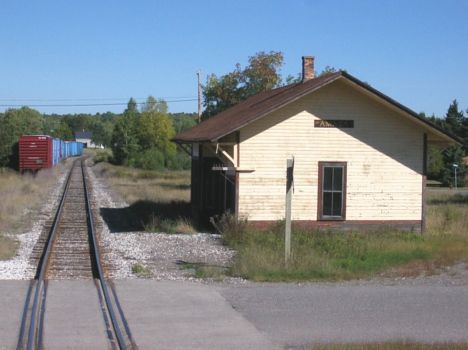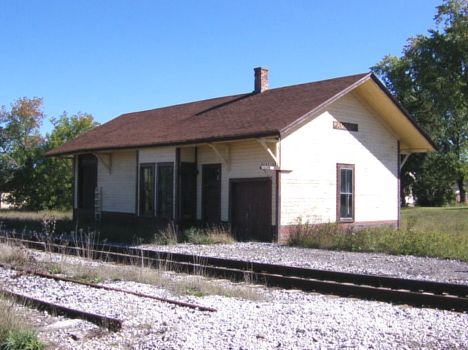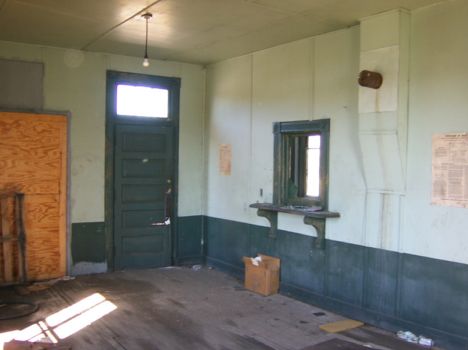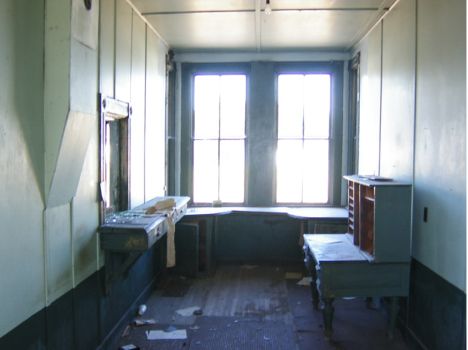 Amasa's beginning was linked to the discovery of iron ore in the area. The Pickands-Mather Company (Hemlock Mining Company) began full mining operations in 1890 after the completion of a railroad spur by the Paint River Railway Company, which connected the mine site to Crystal Falls 16 miles to the south. The line became a branch of the C&NW.
The settlement was originally known as "Hemlock" but changed to Amasa in 1892. In the early 1890's a train depot was built along with other buildings. Gasoline street lamps were installed in 1901 and by 1905 the town boasted a water system. Development of the town continued until the 1920's and declined after 1930 as the iron ore industry declined.
The Warner Mine, the last to operate in the area, closed in 1940. [Information from the Iron County Historical Society]
Photo Info/Credit: Four views of the former Milwaukee Road depot at Amasa with the Escanaba & Lake Superior main line running nearby. 2003. [all, Greg Bunce]
---
1892, The Amasa depot was built on Pine Street in 1893. [UPM]
1910. The Milwaukee Road bridge over the Hemlock River was built in 1910. [UPM]
1918. MILW and the C&NW had a station agent here on the day shift. [TRT] They likely were in different buildings.
---
The Milwaukee Road had a water tower at Amasa. [GB]
---
See Also (click link):