Location: Jackson, MI - MCRR Facilities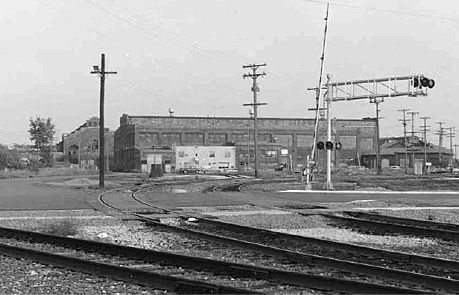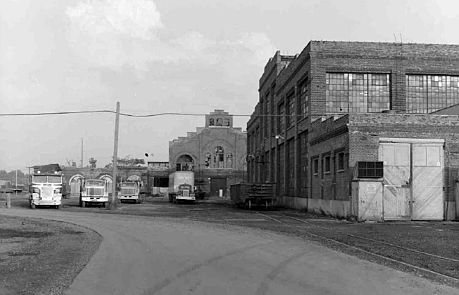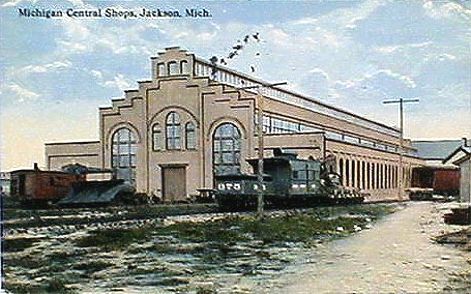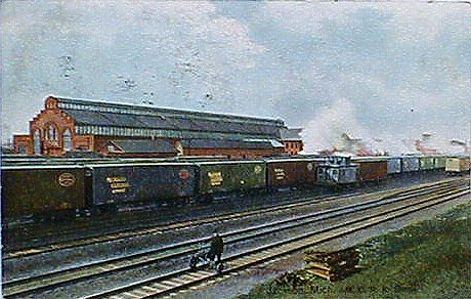 The Michigan Central had several very large locomotive and car shops at Jackson which were located on the south side of Jackson Yard east of Elm Street.
The other major locomotive and car shop facility on the Michigan Central was at St. Thomas, Ontario.
Photo Info: Top two, photographs of the MC shops. [both, Charlie Whipp collection]. 3rd and 4th, postcard views of these shops.This building still stands and is used as a warehouse. In the bottom photo, note the track inspector who is posing for this picture with his velocipede. [Dale Berry collection]
The MC Jackson Yard had at least two turntables in its history, at the center of each roundhouse. Jackson's locomotive facility also had a transfer table for locomotives.
---
Time Line
1902. New MC shops erected at Jackson are complete, including a new coaling plant. [MCR-1903]