Station: Spring Arbor, MI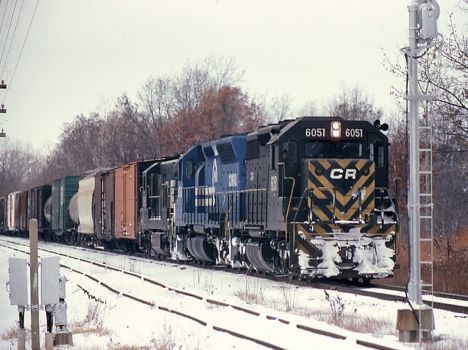 Spring Arbor was the site of an old Indian village. It was settled in 1838. It became the home to Spring Arbor College.
The line was on the Michigan Central Air Line Division between Jackson and Three Rivers/Niles. It is located about 11 miles southwest of downtown Jackson.
Photo Info: Top, Conrail 6051, a former Central Railroad of New Jersey unit) leads hot shot train NY-4 eastfound on the CTC-controlled Air Line Branch at Spring Arbor, also known as CP3. The 6041 is a SD-35. 1976. [Doug Leffler]
---
Time Line
1920. On the Michigan Central, this is a passenger agency. Ms. C. E. Breiming is the agent. [MCOAS]