Station: Cedar Springs, MI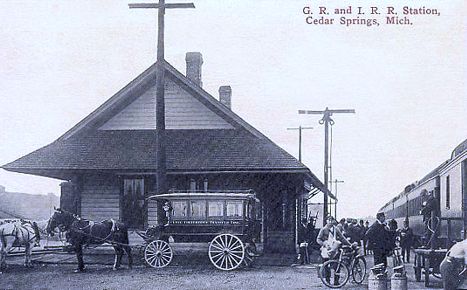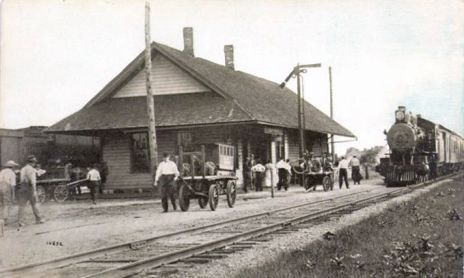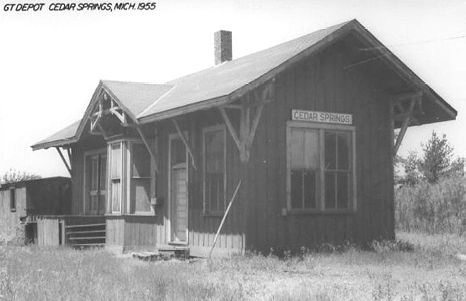 Cedar Springs was located in northern Kent County and was settled about 1855. [MPN] This was the crossing of the north/south Grand Rapids & Indiana and the east/west Grand Trunk Western line from Ashley to Muskegon. It became a village in 1868 and a city in 1960.
Photo Info/Credit: Top, the Grand Rapids & Indiana railroad depot at Cedar Springs with a horse-drawn taxi waiting for disembarking passenters. 2nd photo, another photo of the same station with arriving trrain. [T. J. Gaffney collection]. 3rd photo, the Grand Trunk Western depot at Cedar Springs. [Alan Loftis collection].
1908 improvements. The PM installed a new interlocking plant here. [PMAR-1908]