Station:  Fuller, Grand Rapids, MI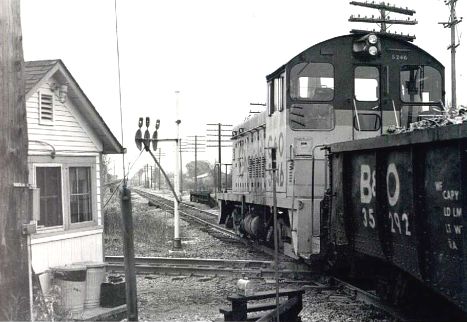 Fuller was the location of the crossing of the south/north Grand Rapids & Indiana railroad and Pere Marquette railroad, and the east/west Grand Trunk Western. This crossing continues to exist and is west of the river, north of downtown.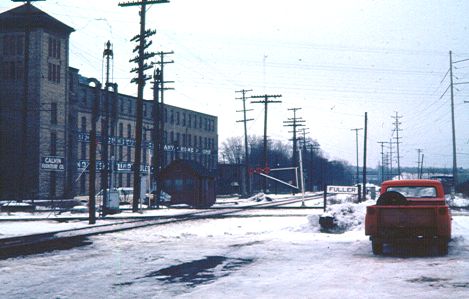 For much of its history, Fuller was a non-interlocked crossing, instead using a gate with reflectors and lights which were controlled by the operator or train crew. Fuller is interlocked today. During PRR ownership, the operator at Fuller controlled much of the former GR&I north to Mackinaw City through the use of remotely controlled block stations.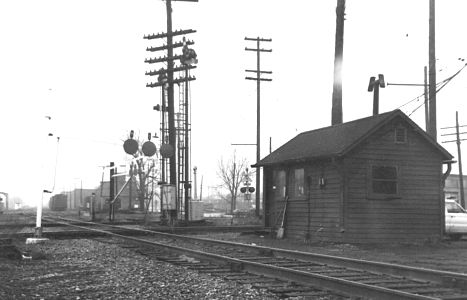 Photo Info/Credit: Top, a Chesapeake & Ohio switch engine takes scrap steel across the GTW diamond at Fuller in 1981. [Peter Ford]. 2nd photo, another photo of the gate and signalman's shanty at Fuller in the winter of 1972-73. 3rd photo, a early 1970's photo showing the crossing gates with reflector and red lamps, the train order signal and the operator's shanty. 4th photo, GTW 4931 (a GP9) heads east on the GTW, crossing the Fuller diamond. [2-4 by Greg Bunce]