Interlocking: Lapeer Tower, MI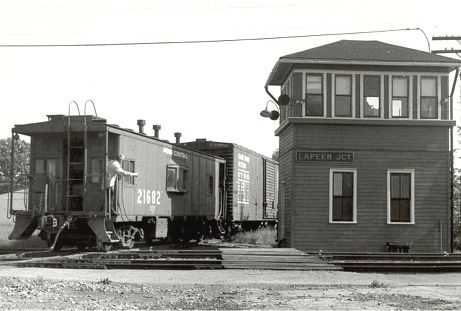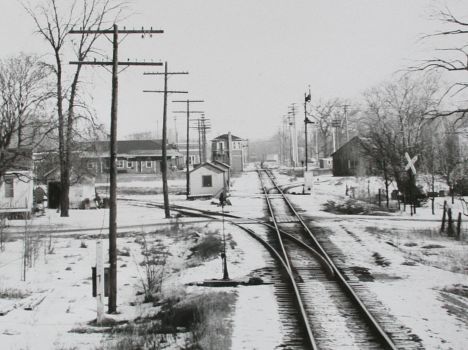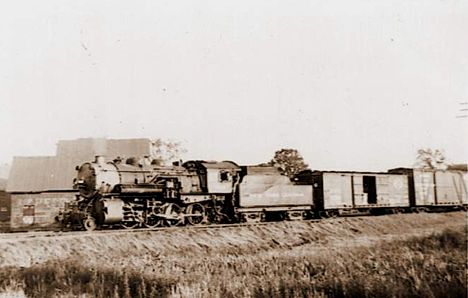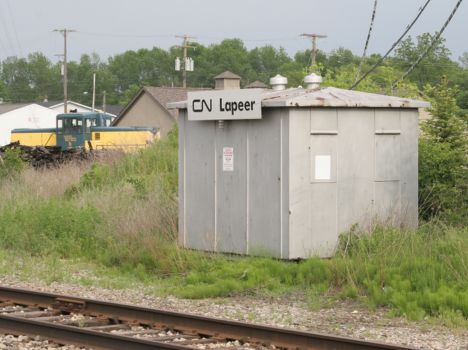 Lapeer Interlocking tower controlled the grade crossing of the east-west Grand Trunk Western (later CN) main line from Port Huron to Flint, and the north-south Michigan Central Bay City branch, from Detroit to Bay City via Saginaw. The interlocking was turn down in 1979 after the MC line was abandoned north of the crossing.
A Day At Lapeer Junction in 1955. Click Here.
Photo Info/Credit: Top, a conductor receives his orders at Lapeer Junction in 1971. [Charlie Whipp]. 2nd photo, a 1950's photo of the NYC Bay City Branch looking north across the interlocking. [Ernie Novak photo, Robert Michalka collection]. 3rd photo, a MC Mikado H7 powered train approaches Lapeer Diamond [Charlie Whipp collection]. 4th photo, the equipment box which now interfaces signals and switches in the area with the CN dispatcher centralized traffic control system. 2007. [Dale Berry]
---
May 28, 1930: The Michigan Public Utilities Commission approves changes in the interlocking design at Lapeer Tower. [MPUC-1930]