Station: Blissfield, MI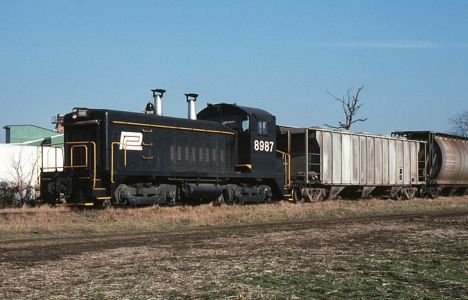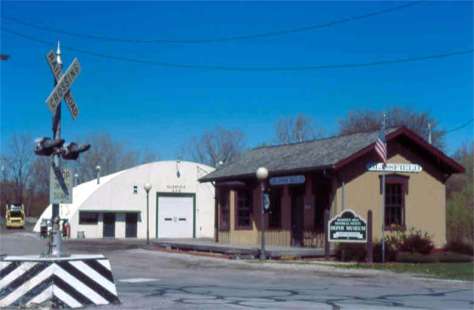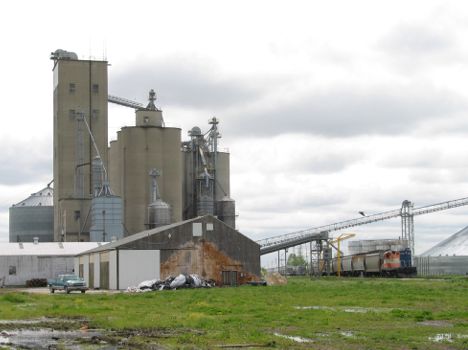 Blissfield was settled about 1826. It became a village in Lenawee County in 1875. [MPN] The depot here, now used as a museum, reportedly was originally build in Deerfield and moved here.
Photo Info/Credit: Top, an old postcard view of the station agent at Blissfield preparing for the arrival of an Old Road passenger train. [Alan Loftis collection], 2nd photo, Penn Central switcher 8987 is photographed at Blissfield. This is the Morenci local (Adrian-Grosvenor-Morenci and return) which also switches industries near by on the Old Road. Taken in the early 1970's. [Doug Leffler], 3rd photo, the Adrian and Blissfield depot at Blissfield. This station is used as a museum by the village of Blissfield. The depot was original built in 1875 by the Lake Shore & Michigan Southern at Deerfield (about 10 miles northeast) and moved to this location later. [Charlie Whipp], 4th photo, A&B 1752 is working the elevator just south of the village. This elevator is a major source of traffic for the A&B. [Dale Berry]
---
The LS&MS had a water tower in Blissfield as of 1915.
---
Industry:
Blissfield Elevator Co. 1907
Continental Sugar Co. of Cleveland OH - 1912
Hans & Quigly Elevator 1907