Station: Clayton, MI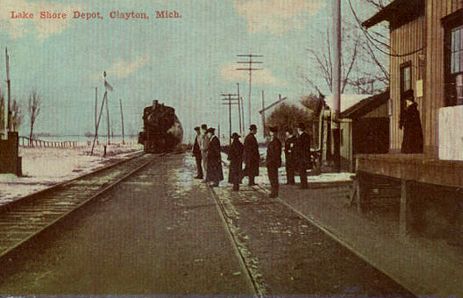 Clayton was settled in Lenawee County about 1836 as East Dover. It was renamed in 1849 and became a village in 1870.
Clayton was a station stop on the Lake Shore & Michigan Southern (later NYC) "old road" and is about twelve miles west of downtown Adrian.
Photo Info/Credit: A postcard view of the Lake Shore depot at Clayton with an eastbound train arriving. [Alan Loftis collection]