Station: Grosvenor, MI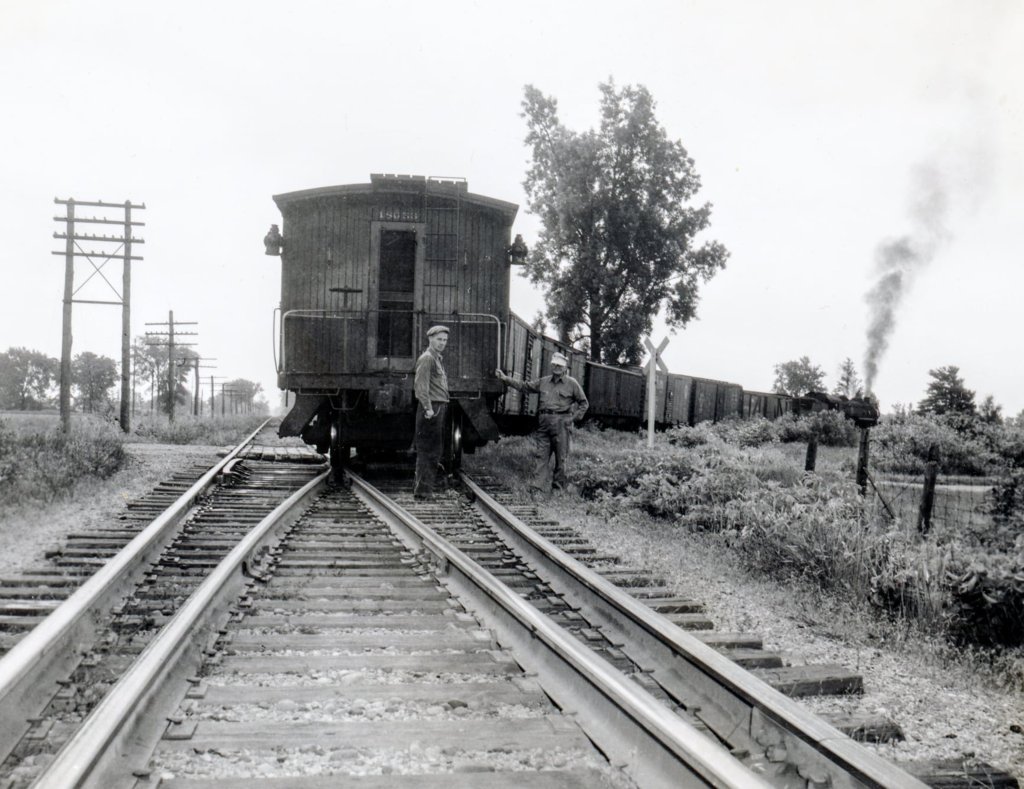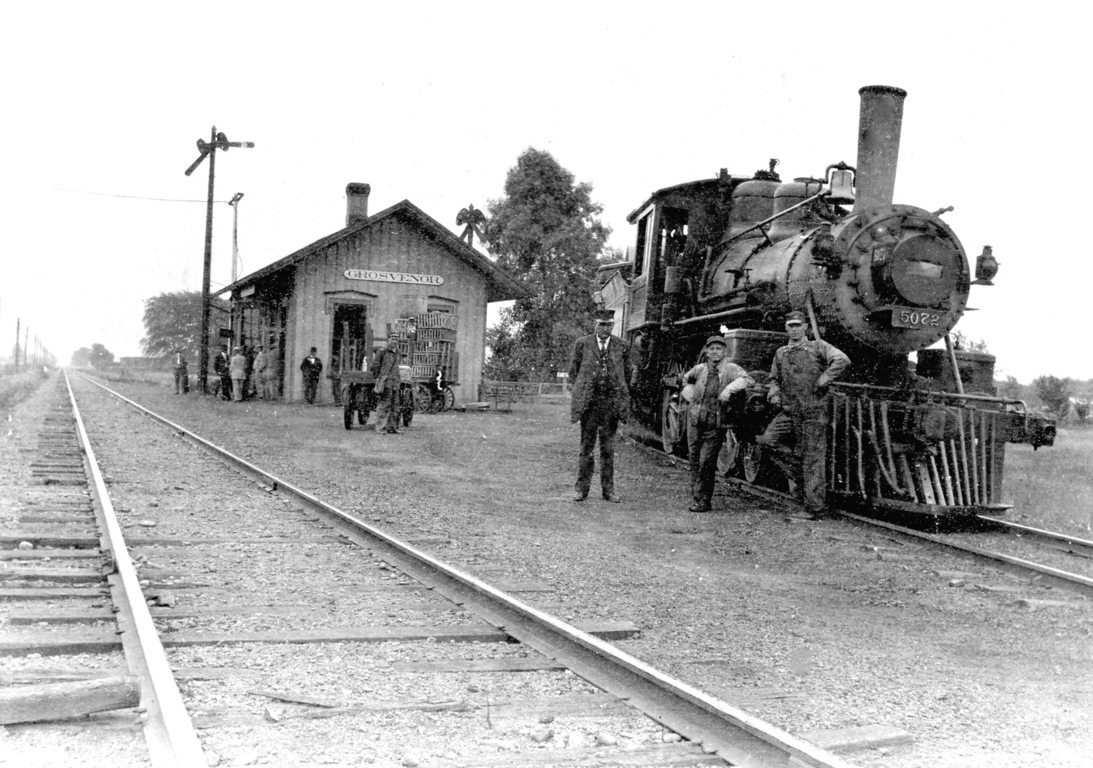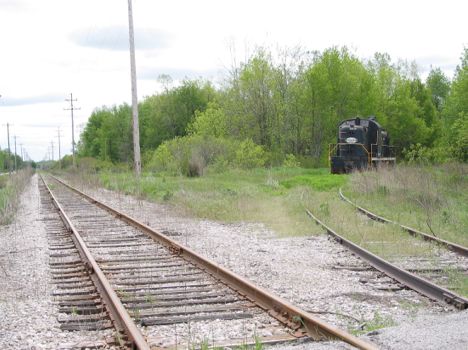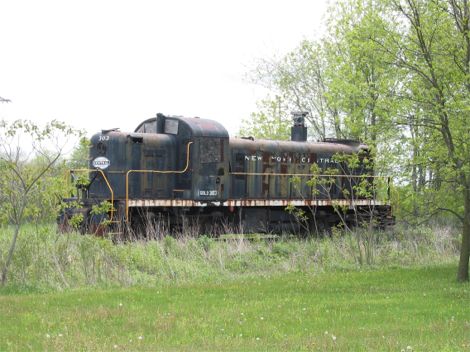 Grosvenor was settled about 1874 when the Canada Southern railroad came through crossing the Lake Shore & Michigan Southern "Old Road". The location was originally called Blissfield Junction and later renamed.
The Canada Southern's line was an early attempt to reach Chicago from Canada (via Grosse Isle). When funding dried up, the line was scooped up by Vanderbilt interests and the line from Grosvenor east to Dundee was pulled up, leaving the CS line as the Fayette (OH) branch of the LSMS. Operations on the branch originated in Adrian and a wye track was used here to reach Jasper, Morenci and other locations. After the branch was discontinued in the 1970, part of the line was used to reach industry just south of US-223 and the line was also used for storage. A spur track (the old wye) still was in place as of 2002.
Grosvenor had two wye legs at the former crossing which allowed locomotives to change positions but the east leg was discontinued many years ago.
Photo Info/Credit: Top, the NYC Morenci local train is waiting on the wye leg, ready to head to Morenci. This is in the same location as the 3rd photo below which was taken in 2002. The gentleman at the right is Merlin Pruden, the conductor. 1940's. [David L. Pruden collection]. 2nd photo, another photo at the same location which shows the train crew and the Grosvenor station. 1940's. [David L. Pruden collection]. 3rd photo, a modern day Grosvenor in 2002. The line at the left is the Adrian & Blissfield (former LSMS Old Road). Blissfield is about 2 miles distant down the track. Behind the photographer is Palmyra, Lenawee Junction and Adrian. The track going off the main line to the right is the former Fayette Branch. Former AARR 303, painted in NYC colors, is stored on this spur which is now only about 200 yards long. 4th photo, a closer shot of the 303. [Both, Dale Berry]