Station: Morenci, MI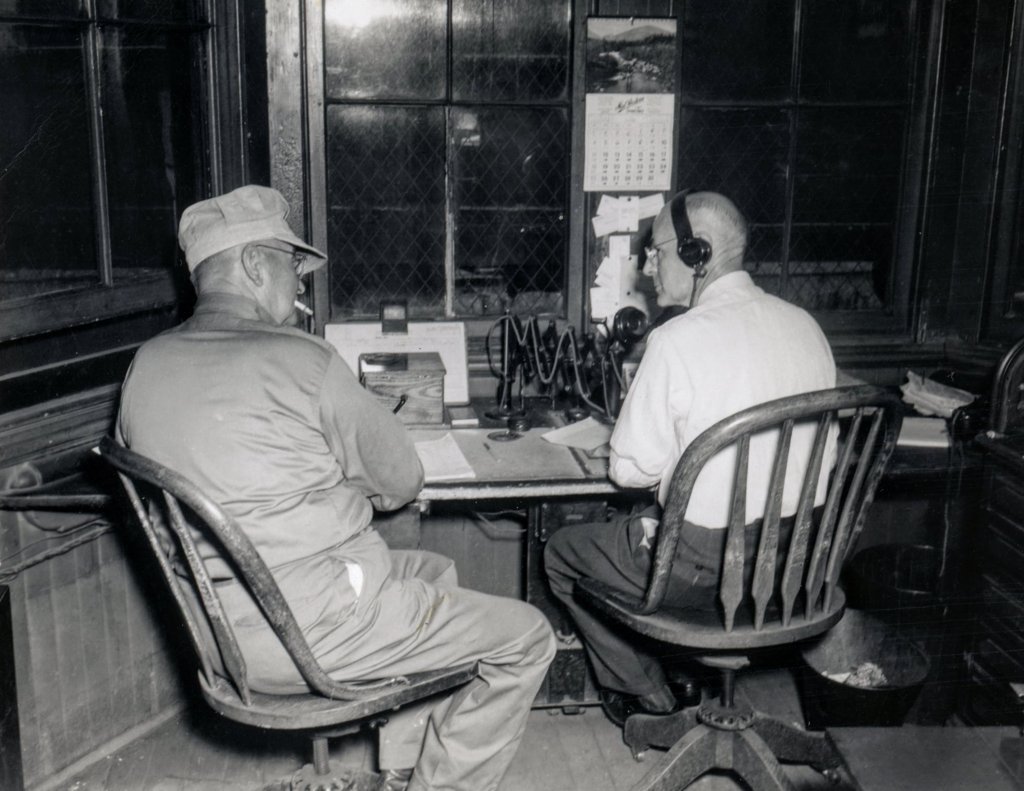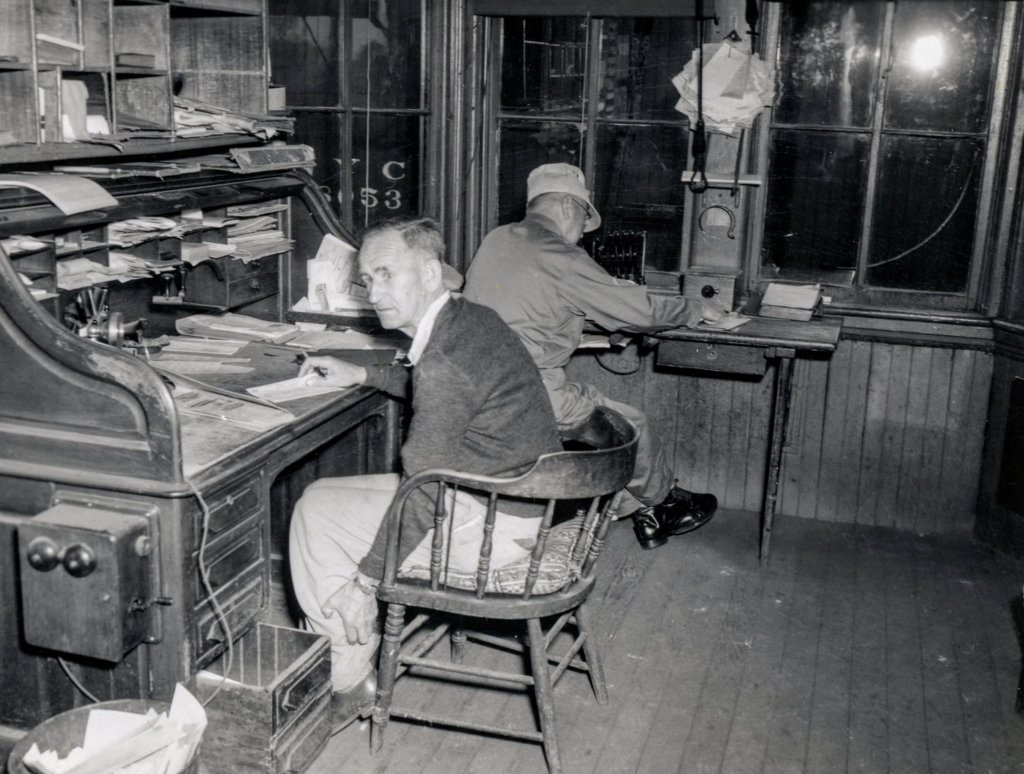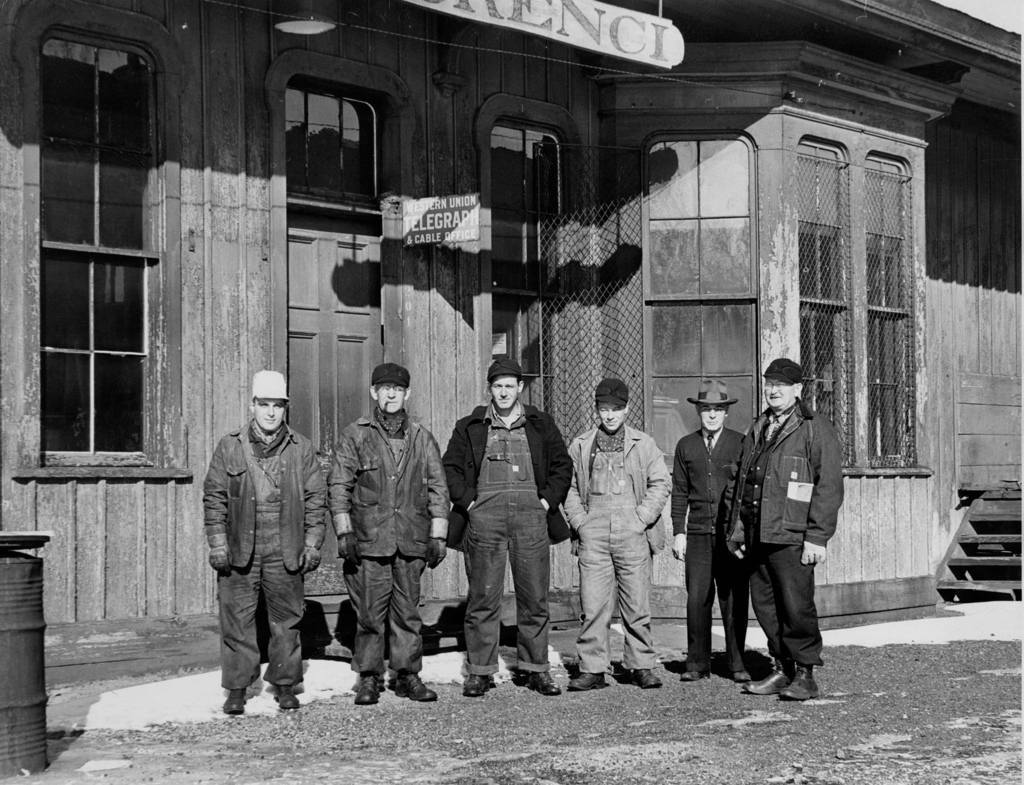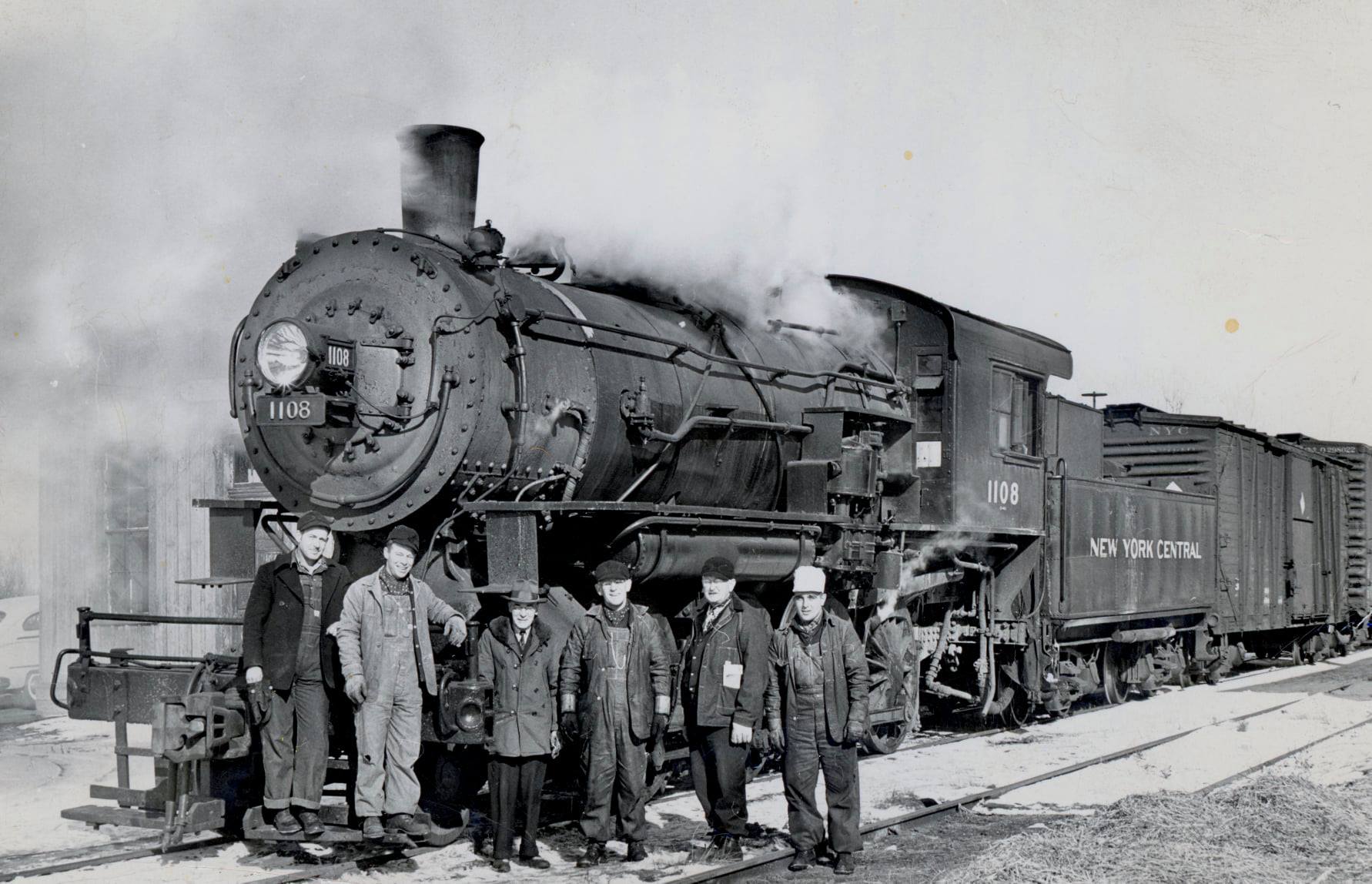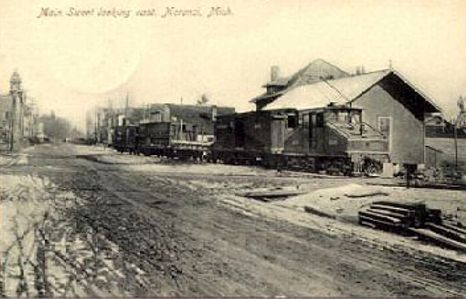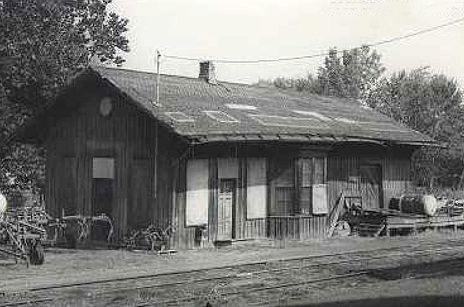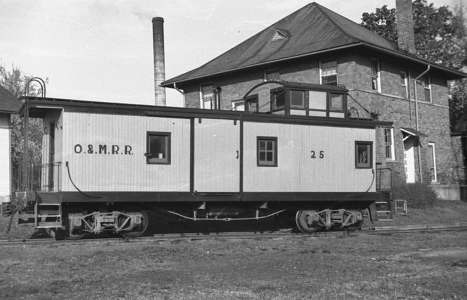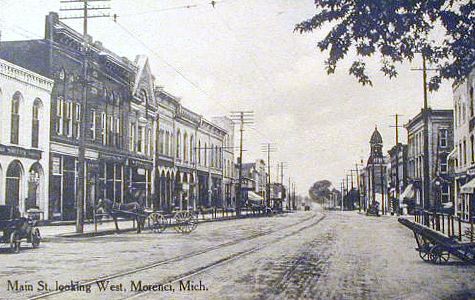 Morenci was settled about 1835 with a saw mill at the very southwest border of Lenawee County and the State of Ohio. The town became a village in 1871 and a city in 1934. [MPN]
Morenci was home to two railroads, the Canada Southern which was trying to reach Chicago from Canada, and an interurban line which ran under multiple names including the Ohio and Morenci, coming from the Toledo area. The CS line got as far west as nearby Fayette, Ohio when it stopped "in its tracks" and became the Fayette Branch of the LSMS/NYC. It was later truncated back to Morenci and the line was served for many years by a "turn" from Adrian to Fayette or Morenci which returned back to Adrian.
Photo Info/Credit: Top photo, the inside of the Morenci depot, with the telegraph operator at the right and Merlin Pruden at the left. 2nd photo, a similar view. Note the train order signal levers over the operators desk, and the agent sitting at a large desk. The operators phone is likely the dispatcher telephone for train operations. The agent's telephone is likely a public telephone with handset on the desk and ringer crank at the side of the desk. 3rd photo, the Morenci local train crew and depot staff pose for a photo. 4th photo, the locomotive poses with train crew at Morenci. These are from the 1940's. [Photos 1-4, Merlin Pruden photographer, David Pruden collection].
5th photo, the O&M interurban depot and freight house. The locomotive is an electric powered unit. The two-story structure behind the O&M train on Main Street is the passenger depot which may be still standing in 2004. [Photo, Alan Loftis collection, info from Doug Leffler]. 6th photo, the old Lake Shore depot now in disrepair. [Alan Loftis collection]. 7th photo, what appears to be a well-maintained O&M caboose behind the old O&M headquarters and former station at Morenci. Date not known. [Jim Tarbell photo, Doug Leffler collection]. 8th photo, a postcard view of Main Street looking west in Morenci. The interurban line runs down the middle of the street. Date unknown.
---
1881. A new iron bridge is to be built over Bass Creek at Morenci, Lenawee County, by the Lake Shore & Michigan Southern railway company. [DFP-1881-1120]
---
Industry:
Cline & Awkerman Lumber & Coal Yard (LSMS) 1914
Morenci & Fayette Electric Light Plant - coal (LSMS) 1914)
Morenci Roller Mills (flour) coal delivery (LSMS) 1893