Location: Newberry, MI - Insane Asylum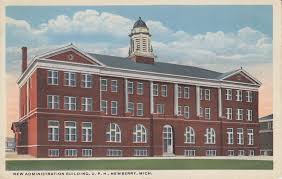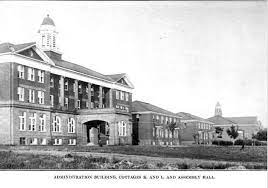 The DSS&A had a two mile spur off their main line in Newberry, Luce County to serve the state hospital here. The spur was used to provide coal to the power plant at the hospital. [DSSM]. Today, the branch serves industries on the south side of Newberry.
The hospital, first called the Upper Peninsula Asylum for the Insane, was built in 1895. In 1911 the name was changed to Newberry State Hospital. The hospital was closed in 1992 and is now a prison.
Photo info/credit: Two early postcard images of the hospital.