Station: Freesoil, MI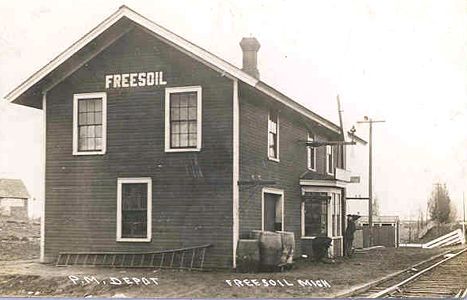 Freesoil was a station on the Pere Marquette railroad about 15 miles north of Walhalla. It was founded in 1862. [MPN]. It became a village in 1975.
Freesoil was located about 15 miles northwest of Walhalla Junction on the Pere Marquette branch line to Manistee.
Photo Info/Credit: The PM depot at Freesoil.