Station: Ludington, MI (Mason County)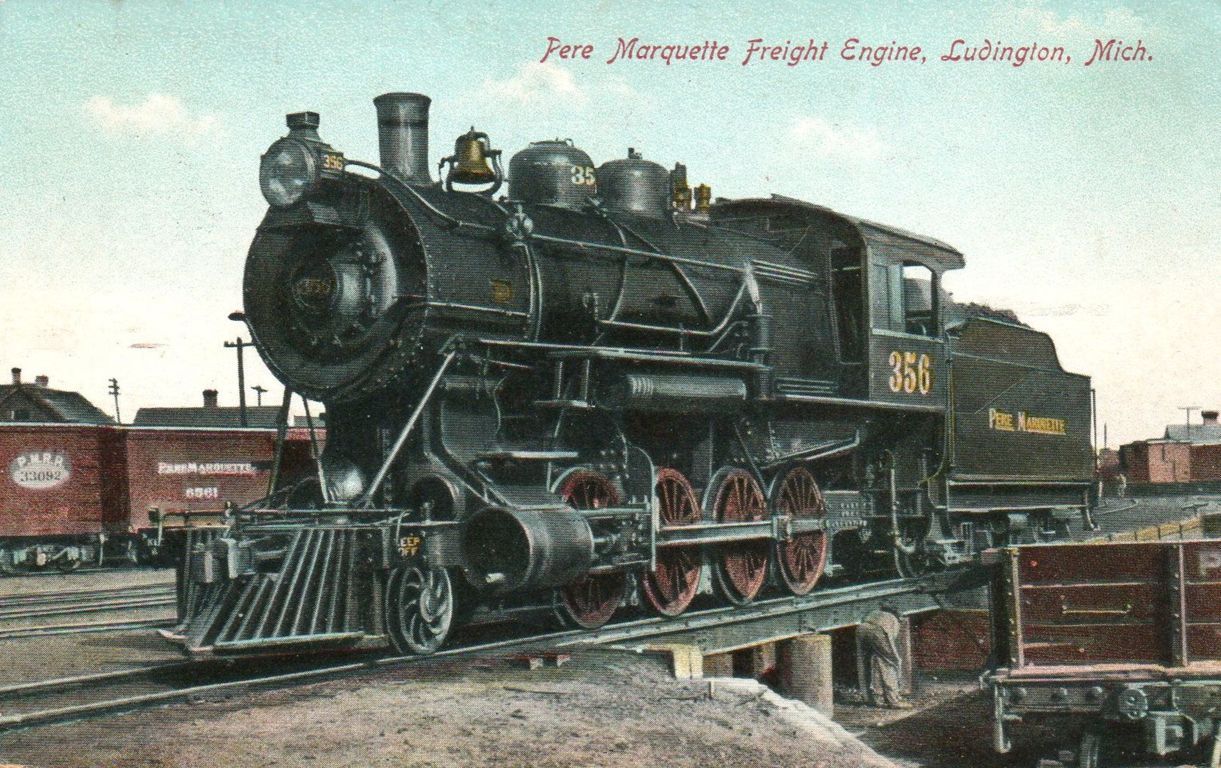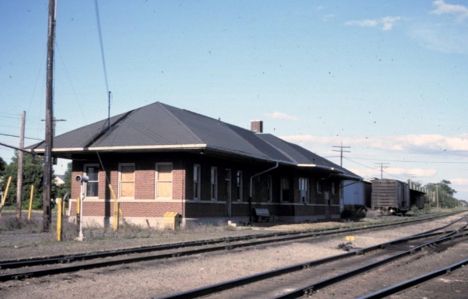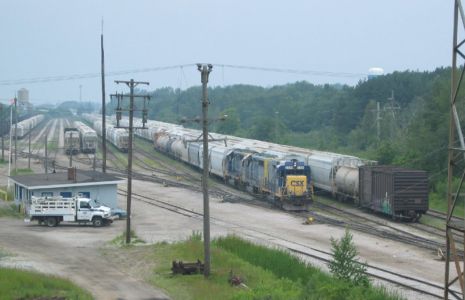 Ludington was settled about 1847 as a timber town along the shore of Lake Michigan in Mason County. It was incorporated as a city in 1973. [MPN]
From a railroad standpoint, Ludington was the western terminus of the Pere Marquette main line from Toledo, Ohio via Plymouth, Flint and Saginaw. The railroad has substantial car ferry operations from here to points along the Lake in Wisconsin. In addition to overhead traffic, the area was also home to a number of chemical plants which are related to underground salt deposits in the region.
Rail operations are now leased to Marquette Rail which connect here from Grand Rapids.
Photo Info: Top, Pere Marquette 365 stops over a cinder pit at Ludington in this 1912 postcard view. 2nd photo, the C&O railroad depot at Ludington in 1976 [Charles Geletzke Jr.]. 3rd photo, CSX Ludington Yard, as viewed from a nearby road overpass in 2004. You can see the old locomotive coaling tower at the left edge of the photo near the downtown area. [Nathan Nietering]
---
Time Line
1880. The elevator at Ludington is now in readiness to receive grain. [DFP-1880-1107]
1902. The PM constructs a new coaling station. [MCR-1903] [Note: Likely not the extant concrete tower]
1906: A new yard is built here by the PM, 33,152 feet of track. [PMAR-1906]
1942. The Pere Marquette in Ludington had a 85' long, three-bearing, electrically operated turntable which was in place as of 1942.
---
Industry
Morton Salt Co. (xxxx ← 1947→ xxxx)
Stearns Salt & Lumber Co. (xxxx ← 1947 → xxxx)