Station: Midland, MI - Dow Chemical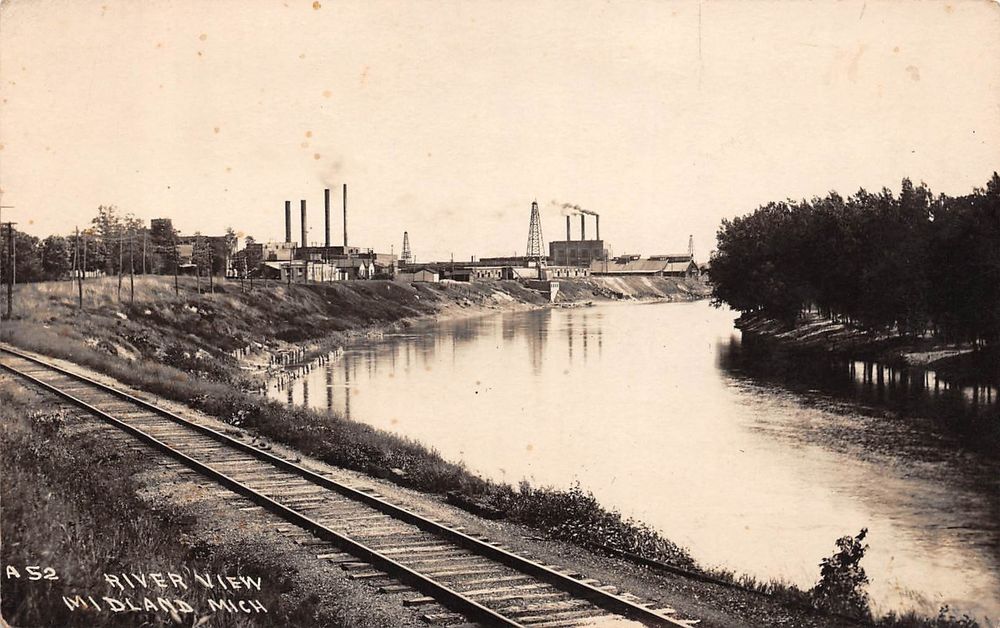 Dow Chemical was founded in 1897 by chemist Herbert Dow, who invented a method of extracting the bromine that was trapped underground in brine at Midland. The company grew to become a multinational industrial company.
Dow Chemical was served for many years by the Pere Marquette and Michigan Central railroads. Today, it is served by the Huron & Eastern and Lake State Railway.
Photo Info/Credit: This is a 1910 view of early Dow Chemical Facilities along the bank of the Tittabawsssee River.