Station: White Cloud, MI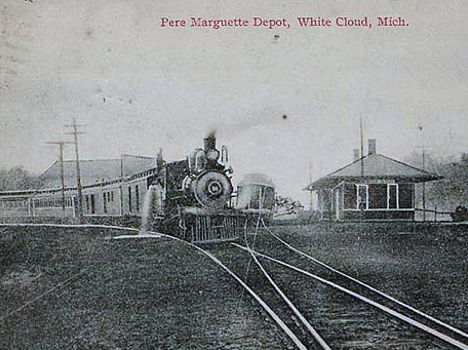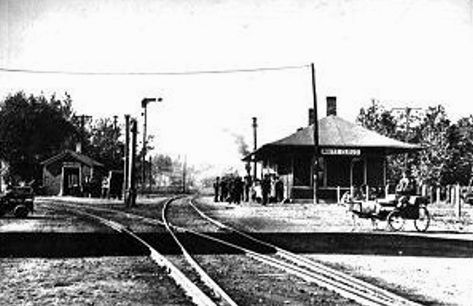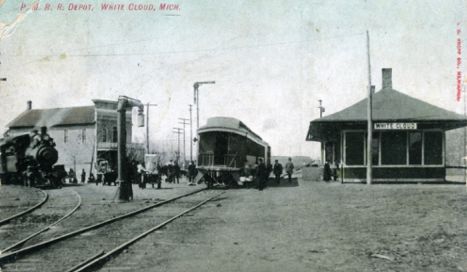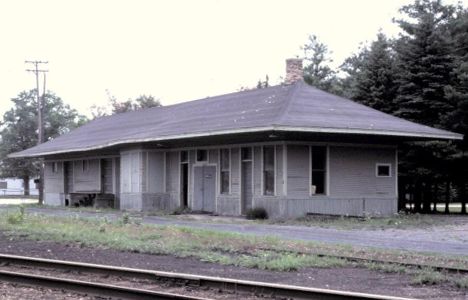 White Cloud was settled in the center of Newaygo County as a logging camp in 1871. It was known by other names such as Morgantown, Morganville and Morgan Station. It was renamed as White Cloud in 1877. White Cloud was incorporated as a village in 1879 and became a city in 1950. [MPN]
White Cloud is at the center of Newaygo County and was the junction point of two Pere Marquette railroad lines. The north-south route from Grand Rapids to Baldwin crossed the southwest-northeast line between Muskegon and Big Rapids here.
Photo Info/Credit: Top, the Pere Marquette depot at White Cloud. It appears that the locomotive is filling with water from a standpipe and is overflowing. [Alan Loftis collection]. 2nd photo, another view taken in 1915. 3rd photo, a view of a train in front of the depot, date not known. 4th photo, the same location with a better view of the water standpipe. [Alan Loftis collection]. 5th photo, at 1977 view of the depot. [Charles Geletzke Jr.]
---
1905: The PM builds a new depot at White Pigeon. [PMAR-1905]
1907 accident. "One of the most gruesome railroad fatalities that western Michigan has ever recorded occurred at White Cloud at 3 o'clock this morning, when 50-year-old Carl Brassier, a German farmer, who has been in this country only a short time, was run into by the westbound Pere Marquette log train, bound for Muskegon."
Bressler was walking home and none of the train crew knew that a man had been struck until they arrived at Muskegon and the pilot of the engine was found bespattered with blood and chunks of human flesh, with the parts of a pair of pants and a vest entangled in the cow catcher. His watch had stopped at 8 o'clock and that was the time the train was about at White Cloud. [DFP-1907-0317]