Interlocking: Oxford, MI - XN Tower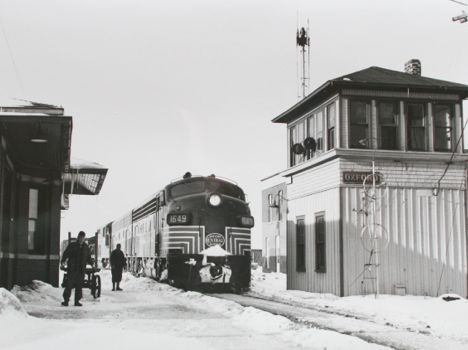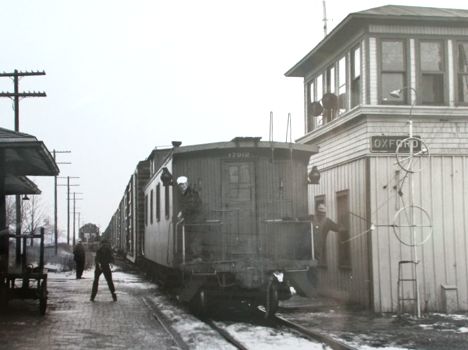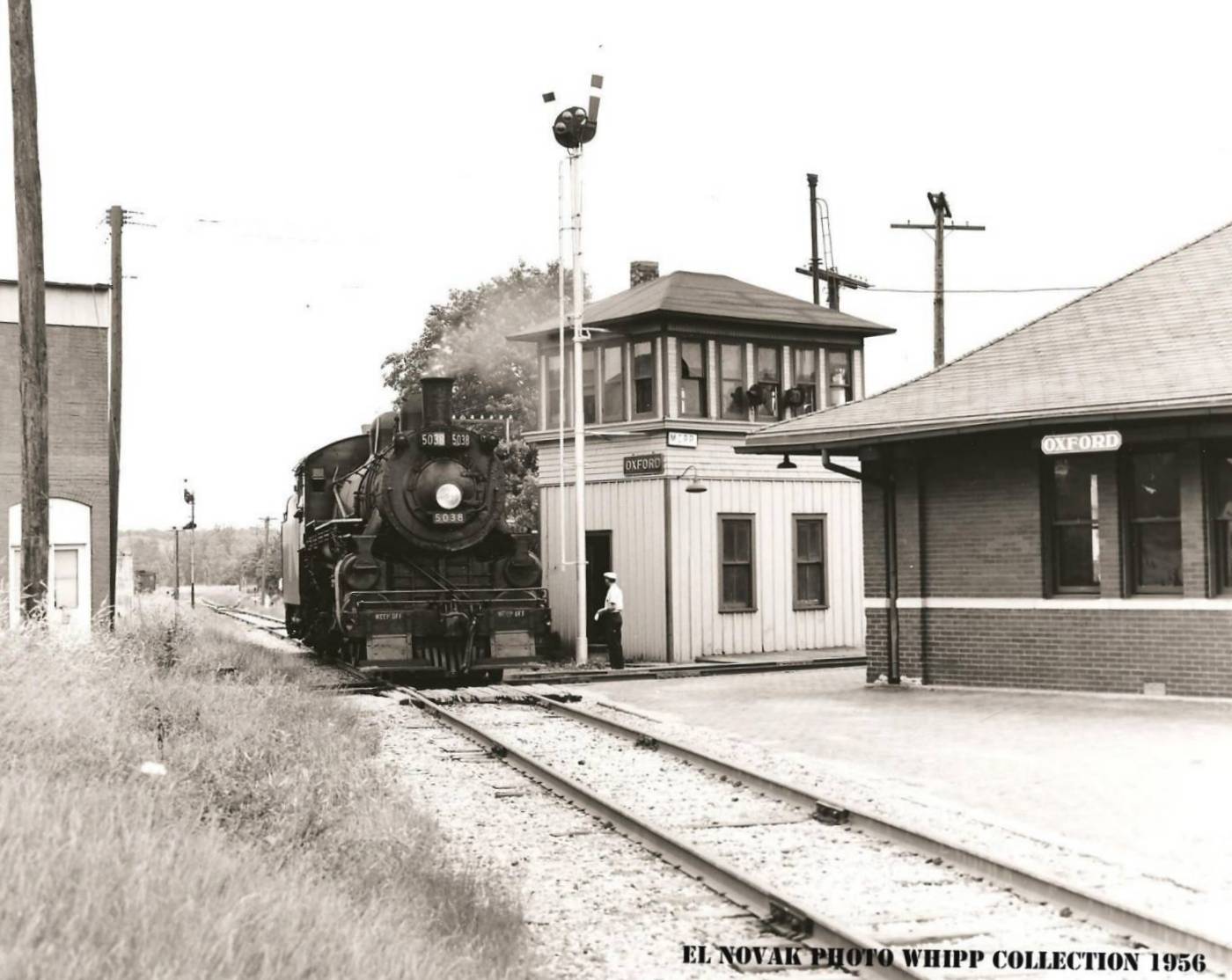 XN interlocking tower was located in Oxford, Michigan and was the crossing of the Michigan Central Bay City branch (Detroit to Bay City) and the Grand Trunk Western PO&N Branch (Pontiac to Caseville).
Note from 1961: The Oxford interlocked crossing of the NYC Bay City Branch and the GTW's PO&N Branch is automated and the tower is closed. [CW]
Location: 42o49.684'N / 83o15.816'W.
Photo Info/Credit: Top and 2nd photos, the XN Interlocking Tower at Oxford. [Ernie Novack photo, Robert Michalka collection]. 3rd photo, Oxford depot and tower in 1956 with a passing freight train. [Ed Nowak photo, Charles Geletzke Jr. Collection]