Location: Pontiac, MI - GTW Yard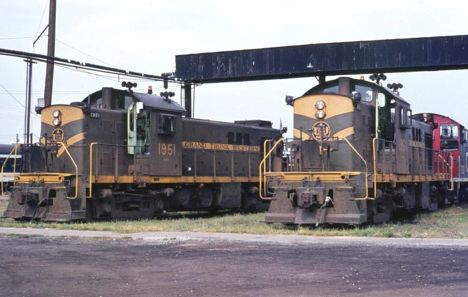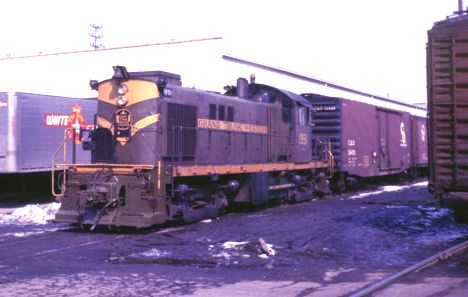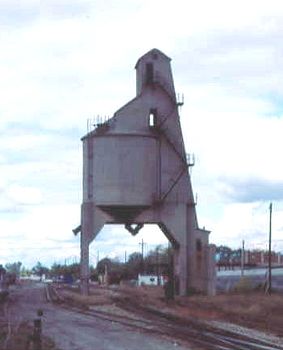 GTW Pontiac Yard was located on the northwest side of Pontiac. The facility was a major yard with locomotive service facilities, a coal tower, roundhouse and car shops. The yard served the Pontiac area as well as branch lines heading to Jackson, Caseville and Richmond.
The GTW yard had a turntable which is still in place but not operational. You can see it clearly from Cass Avenue.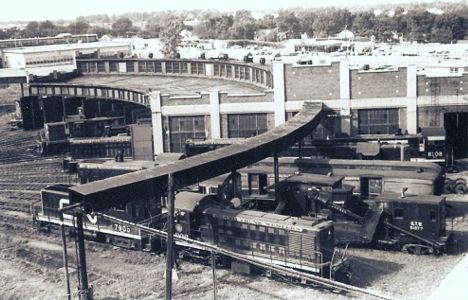 Photo Info: Top, GTW 1950 and 1951 at the Pontiac engine house in the 1960's [Charlie Whipp]. 2nd photo, GTW 1951 is photographed at Seamen Manufacturing near Johnson Avenue in Pontiac in the 1960's. [Charlie Whipp]. 3rd photo is of the Canadian National (former GTW) Yard at Pontiac, Michigan. [Greg Fullmer]. 4th photo, the coal dock at GTW Pontiac yard. [Charlie Whipp]. 5th photo, the roundhouse at Pontiac in 1967. [Charles Geletzke Jr.]
---
Notes
---
Time Line
1916. A new classification yard is constructed here. [MCR-1916]