Location: Pontiac, MI - GTW Yard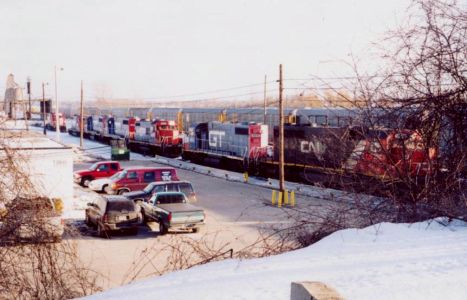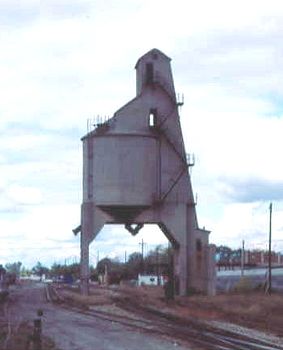 GTW Pontiac Yard was located on the northwest side of Pontiac. The facility was a major yard with locomotive service facilities, a coal tower, roundhouse and car shops. The yard served the Pontiac area as well as branch lines heading to Jackson, Caseville and Richmond.
Photo Info/Credit: Top, a photo of the Canadian National (former GTW) Yard at Pontiac, Michigan. [Greg Fullmer]. 2nd photo, the coal dock at GTW Pontiac yard. [Charlie Whipp]
The GTW hard had a turntable which is still in place but not operational. You can see it clearly from Cass Avenue.