Station: Vanderbilt, MI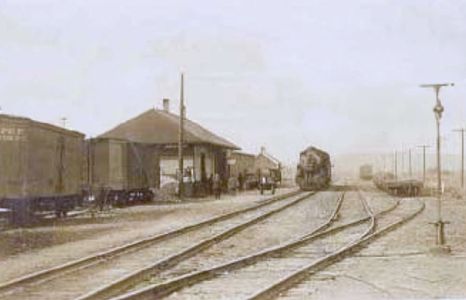 Vanderbilt was settled about 1875. The Jackson, Lansing & Saginaw railroad built through here about 1880 and established a station. The town incorporated as a village in Otsego County in 1901. [MPN]
Vanderbilt was located on the Michigan Central's Mackinaw Branch about eight miles north of Gaylord. The MC had a branch which left the main line here.
Photo Info/Credit: Top, the MC depot at Vanderbilt with a steam locomotive waiting on the main track. The semaphore to the right of the passing track and yard inicates stop for passage of north and southbound trains. [Alan Loftis collection]
---
Industry: In 1933, Higgens Industries establishes a manufacturing plant on the north side of town. It comes H&H Tube, with rail service from the Michigan Central railroad.