Station: Elmira Overpass, MI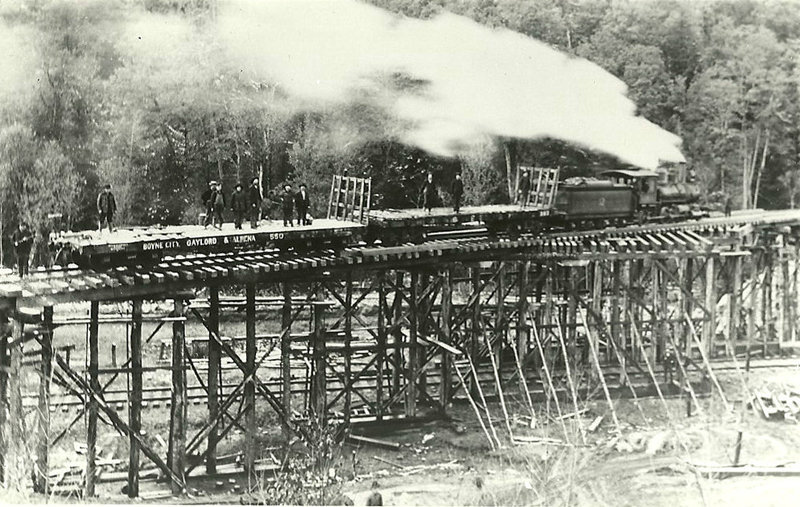 As the newly named Boyne City, Gaylord and Alpena Railroad extended east towards Gaylord, they built an overpass with concrete abutments over the Grand Rapids & Indiana railroad two miles north of Elmira.
To accomplish this, a trestle was built over the line, concrete abutments were built, the trestle was filled in and a final bridge was built over the GR&I line.
Photo Info/Credit: This is the trestle prior to filling, with a BCG&A work train overhead.