Station: Grand Haven, MI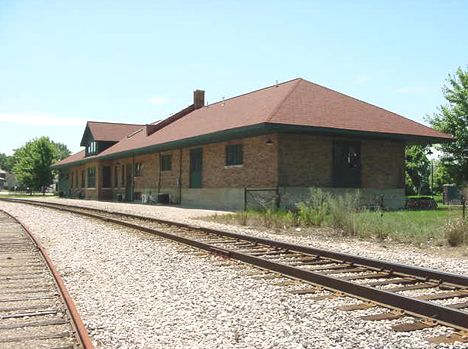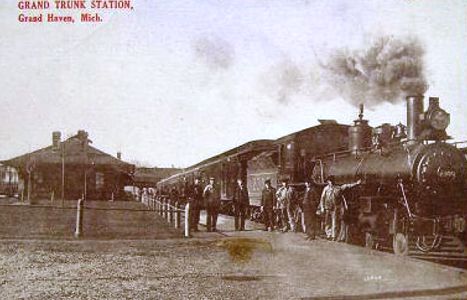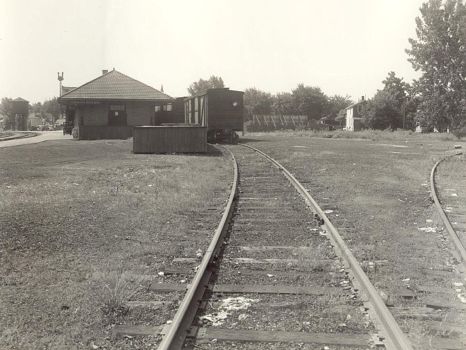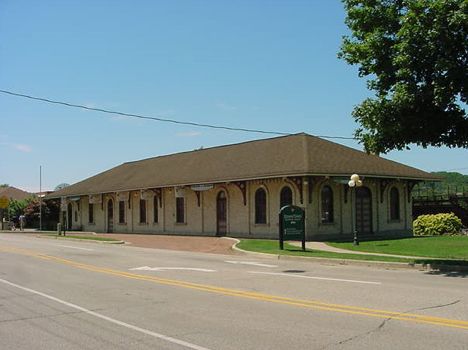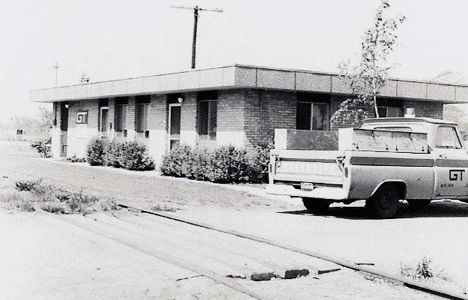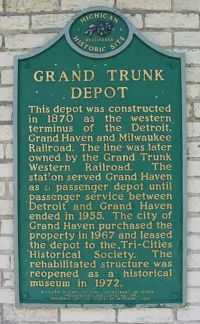 Grand Haven was settled as a trading post town about 1833. It was incorporated as a city in 1867. [MPN] Grand Haven was located along the Chicago & West Michigan (later PM/C&O/ CSX) railroad line from Waverly (Holland) to Muskegon in northwestern Ottawa County.
Photo Info: Top, a 2003 view of the former PM depot at Grand Haven. [Alan Loftis]. 2nd photo, the GTW depot at Grand Haven with a passenger train and crew in front. [Alan Loftis collection]. 3rd photo, a 1940 photo of the PM station at Grand Haven. The camera was in the center of the Warehouse Track, 80' north of the north end of the depot looking south. [H.S. Robinson photo, Alan Loftis collection]. 4th photo, the GTW depot in 2003. 5th photo, the "new" GTW depot at Grand Haven in 1972. [Charles Geletzke Jr.]. 6th photo, the historical marker attached to the GTW depot. [Alan Loftis]
---
Time Line
1886 - The DGH&M freight house at Grand Haven is destroyed by fire. [RL-1886-0225]
1917. The GTW had an operator here during the day shift. [TRT]
1960 - The GTW had a 80' turntable at Grand Haven. It was removed in 1960 or 1961.
---
Industry
General Refining. 1939-1941 [MW]