Station: Fordney, MI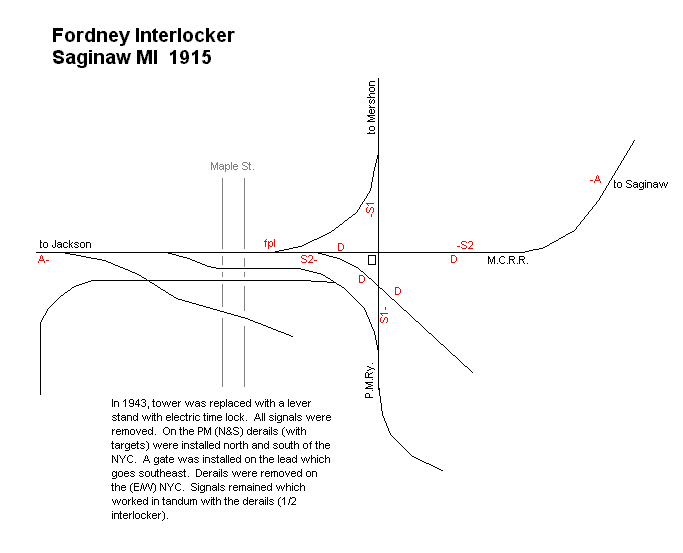 Fordney was a location on the south side of the City of Saginaw. The PM Saginaw Belt Line (N-S) crossed the MC/PM (E-W) line which ran between Paines and the west side of Saginaw. An interlocking tower was located here at the crossing of the several railroad lines.
Location: 43o24.470'N and 83o58.815'W. Northwest of S. Michigan Avenue and Stewart Street, Saginaw.
Photo Info/Credit: Map, drawn from a blueprint at the Michigan State Archives, c. 1915. [Dale Berry]