Station: Hemlock, MI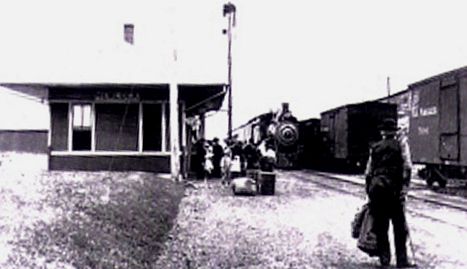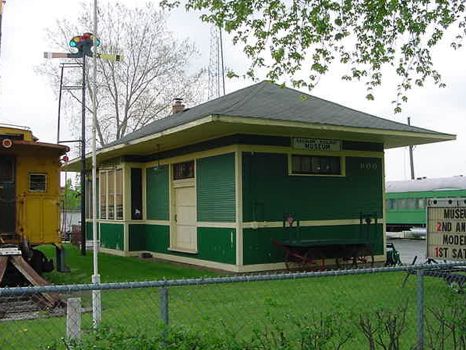 Hemlock was a sawmill community in western Saginaw County 25 miles west of downtown Saginaw. It was settled about 1865. [MPN] The village was located on the Saginaw Valley & St. Louis railroad (later PM).
According to the Saginaw Valley Railroad Museum, the depot was built in 1907. Passenger service to Hemlock was discontinued in 1946 though a freight agent worked in the depot until 1975.
Photo Info/Credit: Top, an early photo of the PM depot at Hemlock. [Alan Loftis collection]. 2nd photo, the depot which has been restored at the Saginaw Valley Railroad Museum. [Alan Loftis]
---
1907 new staton. The PM erected a new station at this location in 1907-08. [PMAR-1907]