Station: East Saginaw, MI - MC Washington Avenue Station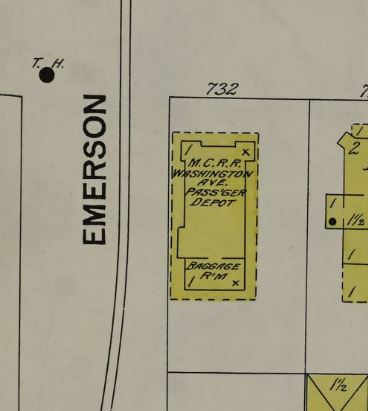 The Detroit & Bay City railroad built a cutoff so that its line could reach East Saginaw and the Jackson, Lansing and Saginaw railroad across the river.
At some point, either under D&BC ownership or the later Michigan Central ownership, the railroad built a depot where this line crosses Washington Street, near Emerson Street. It was on the northeast quadrant of the railroad crossing according to [MSA] maps. It was called Washington Avenue Station in blueprints.
Photo Info/Credit: This is a clipping from a 1901 Sanborn insurance map of the depot in East Saginaw. The street at the top is Washington street.