Station: Saginaw, MI - Saginaw Belt Line Station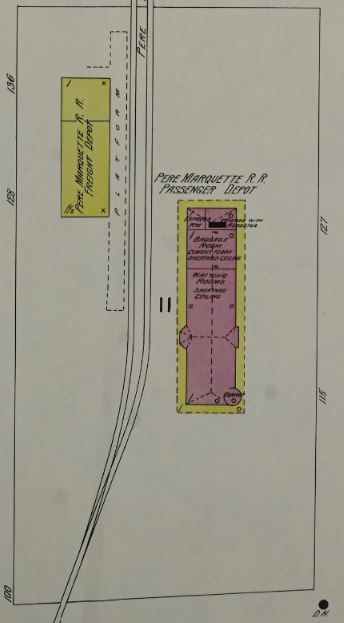 The Pere Marquette built their Saginaw Belt Line around the growing town in 1888. The railroad established a depot here, which was used by a local commuter train which ran from East Saginaw and around the belt to the Fordney area.
The depot and freight house were located on the northwest corner of Court Street and N. Woodbridge.
Photo Info/Credit: This is a drawing of the belt line passenger and freight depots in 1901, taken from a Sanborn insurance map.