Location: Port Huron, MI - PM Facilities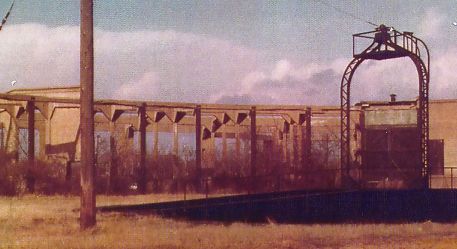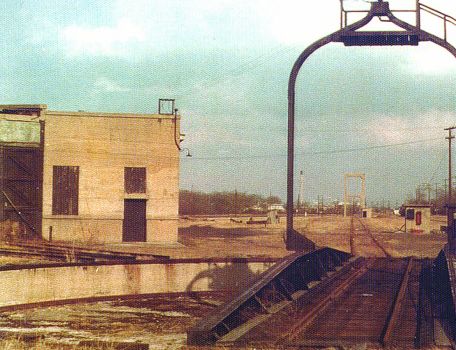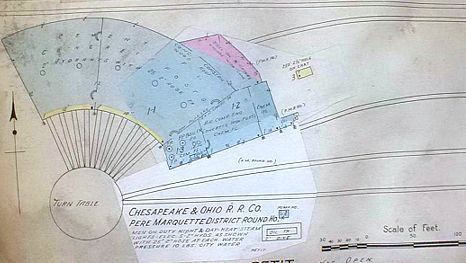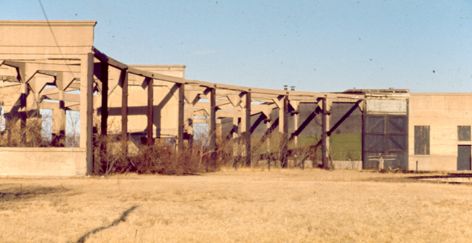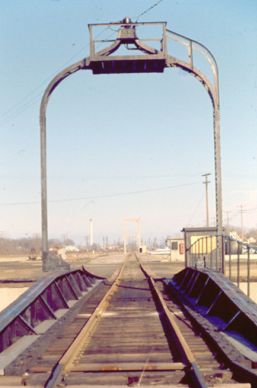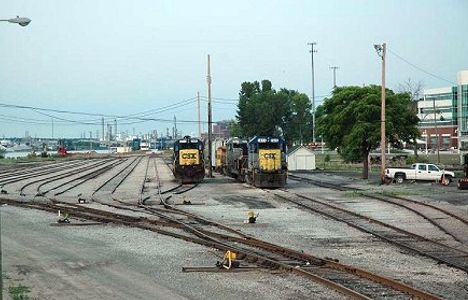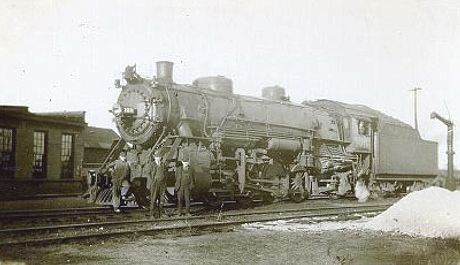 Pere Marquette facilities in Port Huron included a passenger station downtown, a small yard and roundhouse.
Photo Info/Credit: Top and 2nd photo, photos of the PM roundhouse ruins near 16th Street in Port Huron with the turntable in front. Taken in 1977. [Bob Gray, TJ Gaffney collection]. 3rd photo, a 1950 Sanborn map describing the same roundhouse. [TJ Gaffney collection]. 4th & 5th photos, the roundhouse ruins, now owned by C&O. In 1972. 6th photo, the CSX Port Huron Yard in 2005. [Dan Meinhard]. 7th photo, PM locomotive 1101 at the round house. [Bob Gray, TJ Gaffney collection]
The PM had a 85' three-bearing, electrically operated turntable at the roundhouse in Port Huron. It was removed and preserved in Mayville, MI at a U-Haul store on M-24. [Photo, Dave Fulkerth]
---
July 25, 1912. The Pere Marquette has awarded the contract for the construction of a 12-stall roundhouse, to cost approximately $40,000, to Rabbit & Sons, Toledo, Ohio.
---