Station: Burr Oak, MI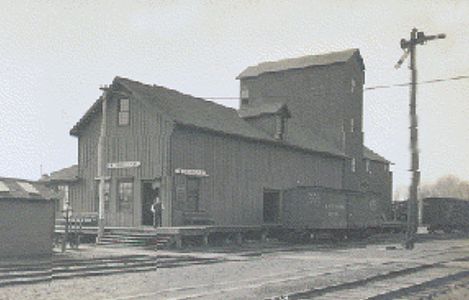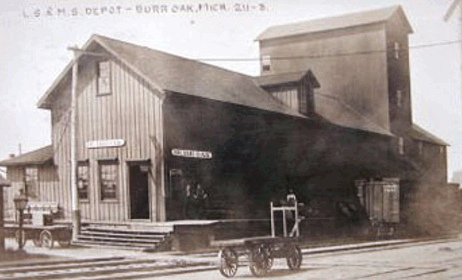 Burr Oak, in St. Joseph County, was settled about 1835. The original Michigan Southern station was named Lock's station after a local land owner, but changed to Burr Oak in 1857. The town was incorporated as a village in 1859.
Burr Oak was located about five miles east of Sturgis and was located on the Lake Shore & Michigan Southern's "Old Road" line, which was the original line between Toledo and Chicago via Adrian and Hillsdale.
Photo Info/Credit: Top and 2nd photo, the Lake Shore depot and elevator at Burr Oak. [Alan Loftis collection]