Station: Three Rivers, MI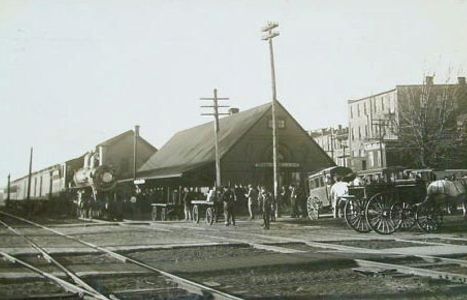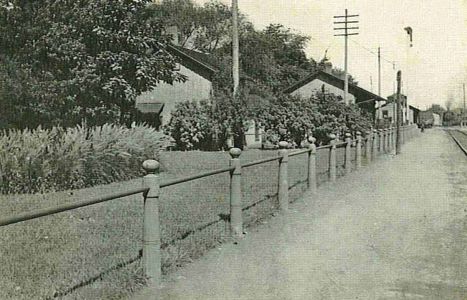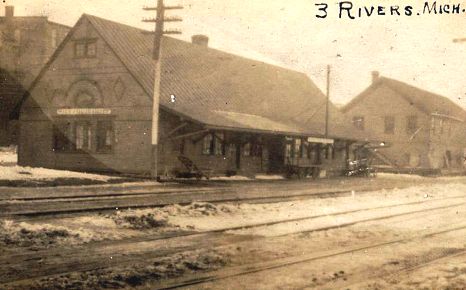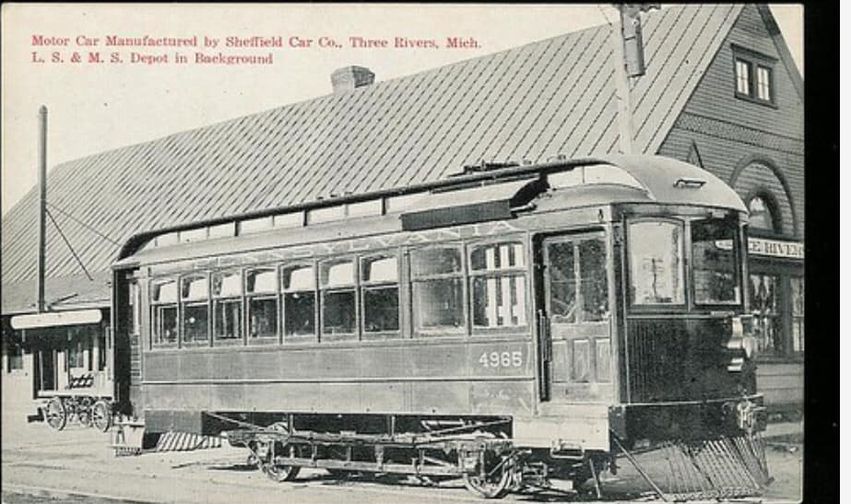 Three Rivers was settled about 1830, near the joining of the St. Joseph, Rocky and Portage rivers. The town was incorporated as a village in 1855 and became a city in 1895. [MPN]
Three Rivers was located at the crossing of the east-west MC Air Line branch which ran between Jackson and Niles, and the north-south LSMS Kalamazoo Branch, which ran north from White Pigeon to Kalamazoo and Grand Rapids.
Photo Info/Credit: Top, the LSMS depot at Three Rivers with a passenger train stopped in front. Note the various horse powered delivery vehicles and carriages. 2nd photo, the park at the Michigan Central Three Rivers station. [Both, Alan Loftis collection]. 3rd photo, another view of the Lake Shore depot. [Alan Loftis collection]. 4th photo, an interurban car, manufactured by the Sheffield Car Company, is in front o the depot.
---
Timeline:
1867 - The Lake Shore & Michigan Southern enters Three Rivers from White Pigeon. It extends north to Kalamazoo in 1868 and Grand Rapids in 1869.
1870 - The Michigan Central Air Line branch arrives from Jackson. It is extended to Niles in 1871.
1917, The MC had an operator-clerk here around-the-clock. [TRT]
1943 - The MC Air Line is abandoned between the west side of Three Rivers to Niles.
1958 - The MC Air Line builds a connection to send the branch south of Three Rivers to Elkhart.
Source = [MRL]
1920 - On the Michigan Central Air Line, this is a passenger and freight agency. Interline tickets are issued. E. A. Montgomery is the agent. The telegraph call sign is "VE". [MCOAS]