Station: Croswell, MI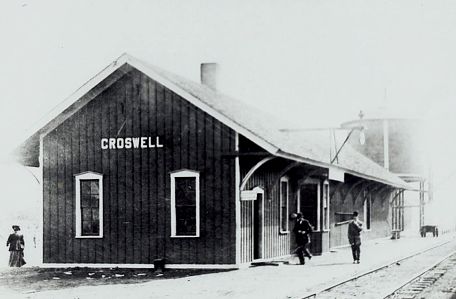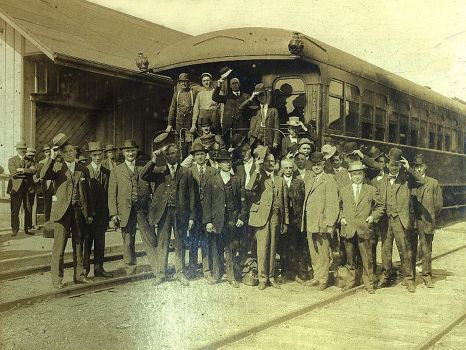 Croswell was founded about 1845 with a sawmill being built on the banks of the Black River here. [MPN]
Croswell was located on the Port Huron & Northwestern about ten miles south of Carsonville in Sanilac County.
Photo Info/Credit: Top, the PM depot and water tower in Crosswell after the turn of the century. [Alan Loftis collection]. 2nd photo, PM #17, a GE "doodlebug", at Croswell in 1915. [TJ Gaffney collection]
---
I898. Croswell was a station stop for passenger trains and had a daytime agent/operator. The passing track was 59-cars long and the station had coal and water facilities for locomotives.
1898 SNAPSHOT: There were two first class passenger trains from Port Huron to Sand Beach, one arriving at 11:35 am and one at 5:33 pm. There was a third class northbound "local" train which arrived at 6:05 am leaving at 6:20 am. There were the same number of southbound trains, arriving at 8:53 am and 4:50 pm, with the local at 1:30 pm.
---
Industry:
Sanilac Sugar Refining Company