Station: Palms, MI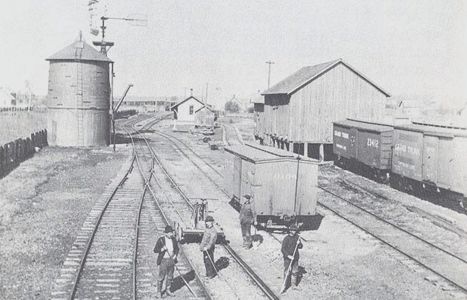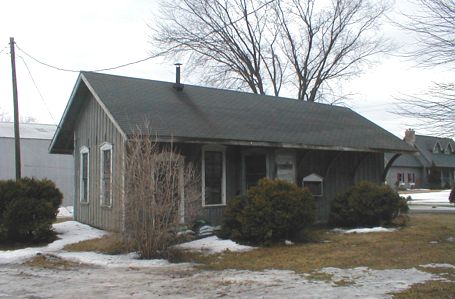 Palms was settled about 1859 in northern Sanilac County. [MPN]
Palms became a junction point on the Port Huron & Northwestern (later PM, C&O, HESR) where the line north to Harbor Beach and Port Hope left the main line.
Photo Info/Credit: Top, the PM depot, water tower and freight house at Palms in1 889. [TJ Gaffney collection]. 2nd photo, a 2003 photo of the depot, now located on M-19 near Sandusky. [TJ Gaffney]
---
In 1898, passenger trains had regular stops here and the station had an agent/operator during daytime hours. At this time, Palms had water and coaling facilities for locomotives as well as a scale and wye (which could be used for turning locomotives). There was an 89-car passing track here.