Station: Manistique, MI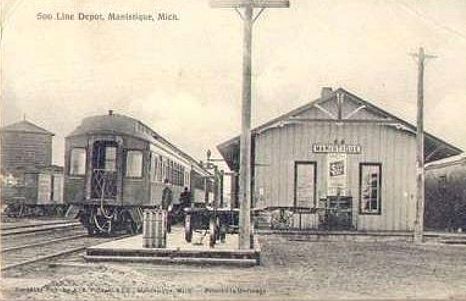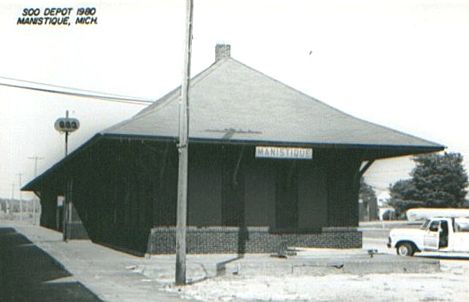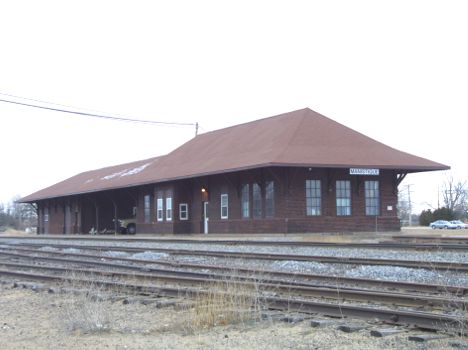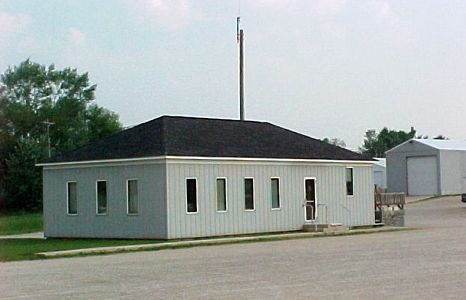 Manistique was founded about 1871 in south central Schoolcraft County. It was also known for a time as Monistique and also Epsport, but changed to Manistique in 1879. The town is the county seat of Schoolcraft County and was incorporated as a village in 1885 and a city in 1901. [MPN]
Manistique was a significant station on the Soo Line railroad between Gladstone and Sault Ste. Marie. The Manistique & Lake Superior railroad crossed the Soo Line here and interchanged cars, including ferry traffic to the MLS dock from the Traverse City area.
Photo Info: Top, a 1909 photo postcard of a three-car Soo Line passenger train heading eastbound towards Sault Ste. Marie. 2nd photo, a newer Soo Line depot photographed in 1980. [Dave Fulkerth collection], 3rd photo, the depot in 2003. [Dale Berry]. 4th photo, the former Manistique & Lake Superior station in Manistique, now used as a business office. [Dave Fulkerth]
The M&LS had a turntable in Manistique, which was removed when the railroad was abandoned and pulled up.
The Soo Line depot was built at Wolf and Mackinac Streets about 1920. [UPM]
Manistique River Bridge. The Soo Line crossed the Manistique Rover on a seven-span steel girder bridge, 10' wide and 280' long, resting on finished ashlar piers and abutments. It was designed by C. F. Lowete and constructed in 1899 at a cost of $50,000 by the Gillette-Herzog Manufacturing Company. The chief engineer of the railroad at the time was Thomas Greene. The nameplate proudly proclaims "2-160 Ton Loco's" which is presumably the weight capacity of the bridge at the time. [UPM]
---
Time Line
1897. The Manistique & Northwestern railroad is built from the wharf at Manistique to Shingleton via Steuben, 34 miles. It becomes the M&LS in 1909. [MRL]
1917. The CMStP&SSM had operators here around the clock.. [TRT]
1920 - The Michigan Public Utilities Commission orders the MStP&SSM railway to immediately construct or or remodel the freight depot here. They were also ordered to submit plans for approval. [MPUC-1920]
1968. The M&LS is abandoned. [MRL]