Location: Emergency, MI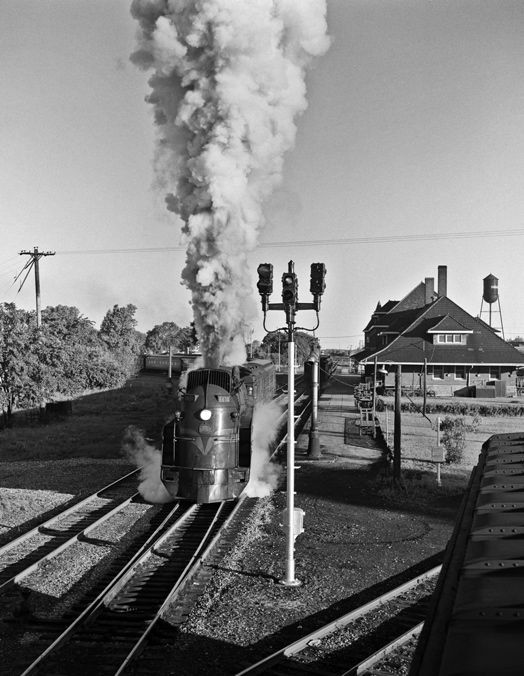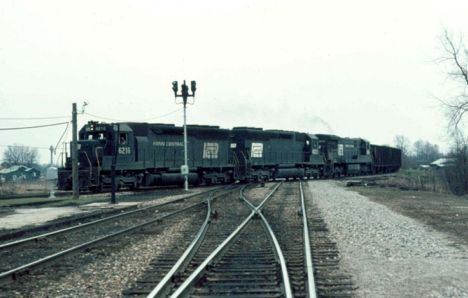 "Emergency" was the crossing of the Ann Arbor railroad main line and the Grand Trunk Western Holly subdivision from Detroit to Durand. This crossing was just south of the Durand Depot but identified independently in Ann Arbor railroad employee timetables. In later years, this crossing was protected by searchlight signals. The origin of the name "emergency" is not known.
Later, the Ann Arbor line was shortened and it joined the GTW at Pitt, about four miles south of Durand at an interlocked junction operated by the GTW dispatcher.
Photo Info/Credit: Top, A southbound passenger train has left the Durand station on the Holly subdivision, and is about to cross the diamong at Emergency. 2nd photo, Penn Central 6216 leads a northbound coal train on the former Ann Arbor railroad, crossing the GTW Holly subdivision just south of the Durand Depot. 1972. [Charlie Whipp]