Location: Durand, MI - GTW Facilities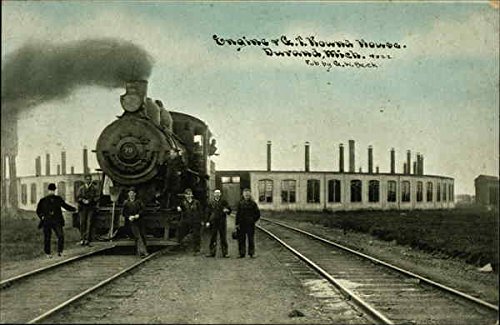 The GTW had a large roundhouse in Durand to support two main lines and branches to Muskegon (via Ashley) and to Bay City. The roundhouse had an 85' electrically operated turntable, in addition to a roundhouse and a large concrete coaling facility which still exists today (2020) but is inoperative. The railroad also had a large freight yard here and it was a major interchange yard for their lines in five different directions which centered here.
Photo Info: A yard locomotive and crew pauses for a photo at the roundhouse in a postcard view.