Station: Saline, MI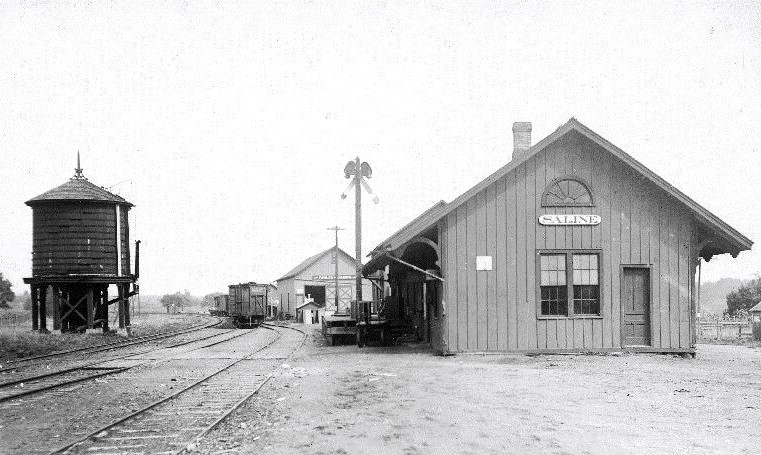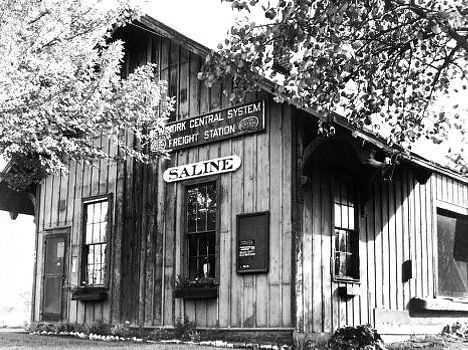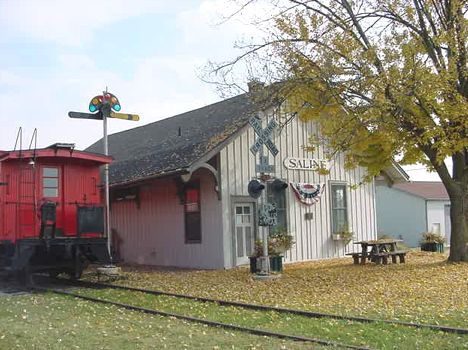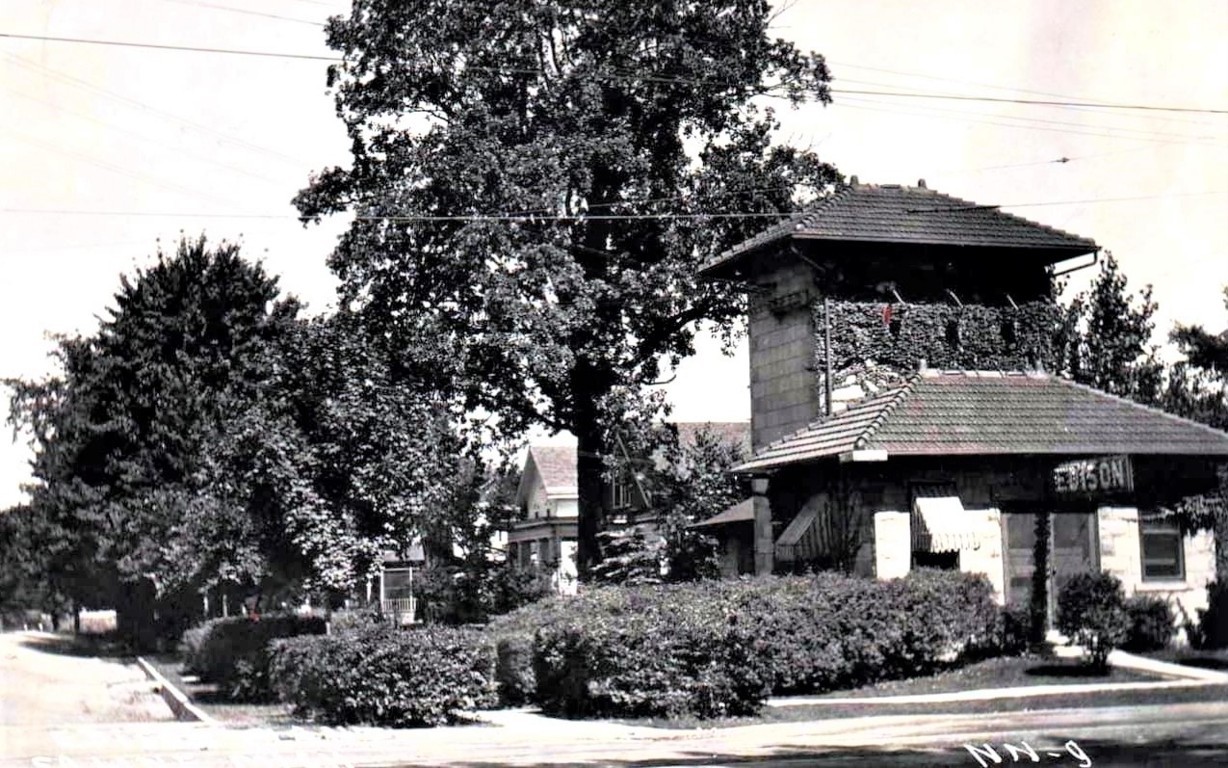 Saline was settled about 1824 on the original state trail which ran between Detroit and Chicago. The town became a village in 1866 and a city in 1931. [MPN]
Photo info: Top, a 1940's view of the Saline depot and water tower. The photo also has two train order signals and a box car on premises. 2nd photo, a photo of the NYC station at Saline about 1950. 3rd photo, the depot in Saline in 2002. [Both, Alan Loftis collection]. 4th photo, the electrical transformer building for the interurban line in Saline.
Saline was located on the Detroit, Hillsdale & Southwestern railroad which ran from Ypsilanti to Bankers, just west of Hillsdale. Saline was about 10 miles southwest of Ypsilanti.
The town was also located at the end of an interurban electric railroad line which ran along Michigan from Ypsilanti.
The Detroit, Hillsdale and Indiana Railroad Company reported to the Michigan Commissioner of Railroads that the bridge over the Saline River about 1 mile west of the station was made of wood, "ordinary" construction. It was 230 feet long and built during 1870. Approximate longitude/latitude is 42-10.399 / 83-48.346. [MCR/1873]
---
Time Line
1870. Saline produces about six carloads of flour, wheat and other produce per day. Population at this time was about 900. [DFP-1870-1028
1926. The LS&MS had a water tower at Saline as of 1926. [NYCEtt1926]