Location: Kendallville, IN - NYC/GR&I Crossing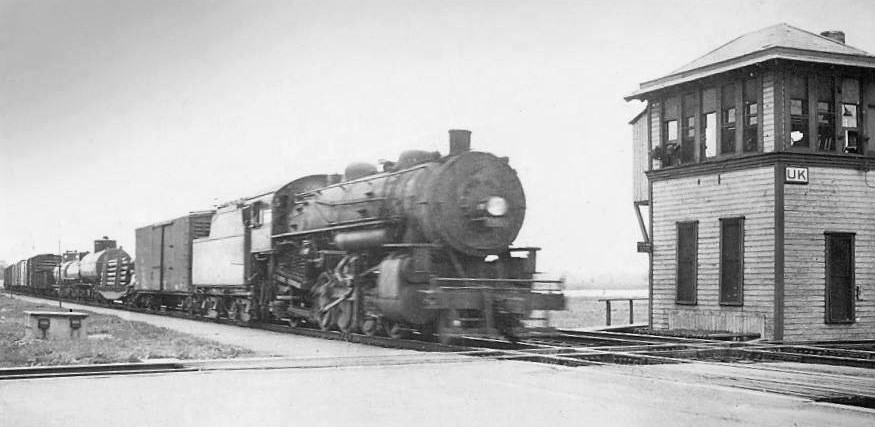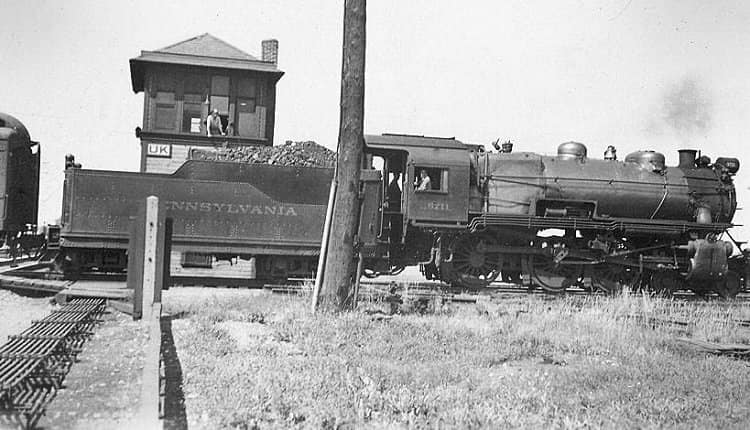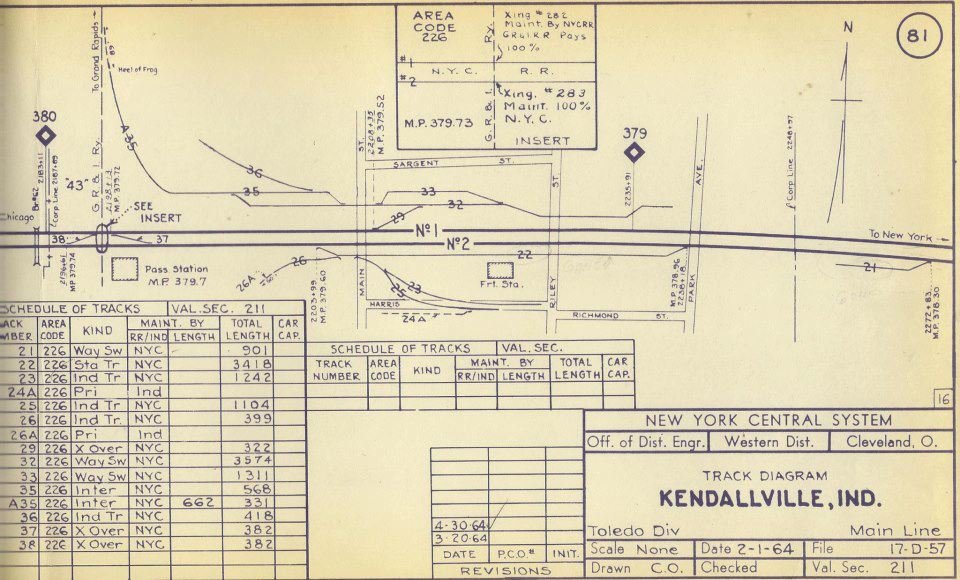 This location was the crossing of the east-west New York Central air line and the north-south Grand Rapids & Indiana (later PRR) Fort Wayne to Mackinaw City, MI branch. The crossing was known by the telegraph call "UK" (in 1915) and was 91.4 miles west of Toledo in Noble County, IN.
Photo Info/Credit: Top, an eastbound NYC freight passes UK tower at Kendallville, IN. 2nd photo, a southbound Pennsylvania freight train passes over the NYC at Kendallville interlocking. 3rd photo, the track diagram at Kendallville in 1964.
---
Timeline
August 1, 1905. The tower operator at Kendallville, where the Lake Shore crosses the Grand Rapids and Indiana railroad confused signals tonight and in order to prevent the westbound Lake Shore flyer and a southbound excursion train from Rome City to Richmond on the Grand Rapids and Indiana from crashing into each other, the operator derailed the Grand Rapids and Indiana train throwing three coached into the ditch. The engineer was seriously hurt and one woman thrown 20 feet against a fence. No one was killed, but several were badly hurt. The Lake Shore train did not stop. [HP-1905-0803]