Location: Boulevard Tower, Ohio (AA/PRR/Cherry St.)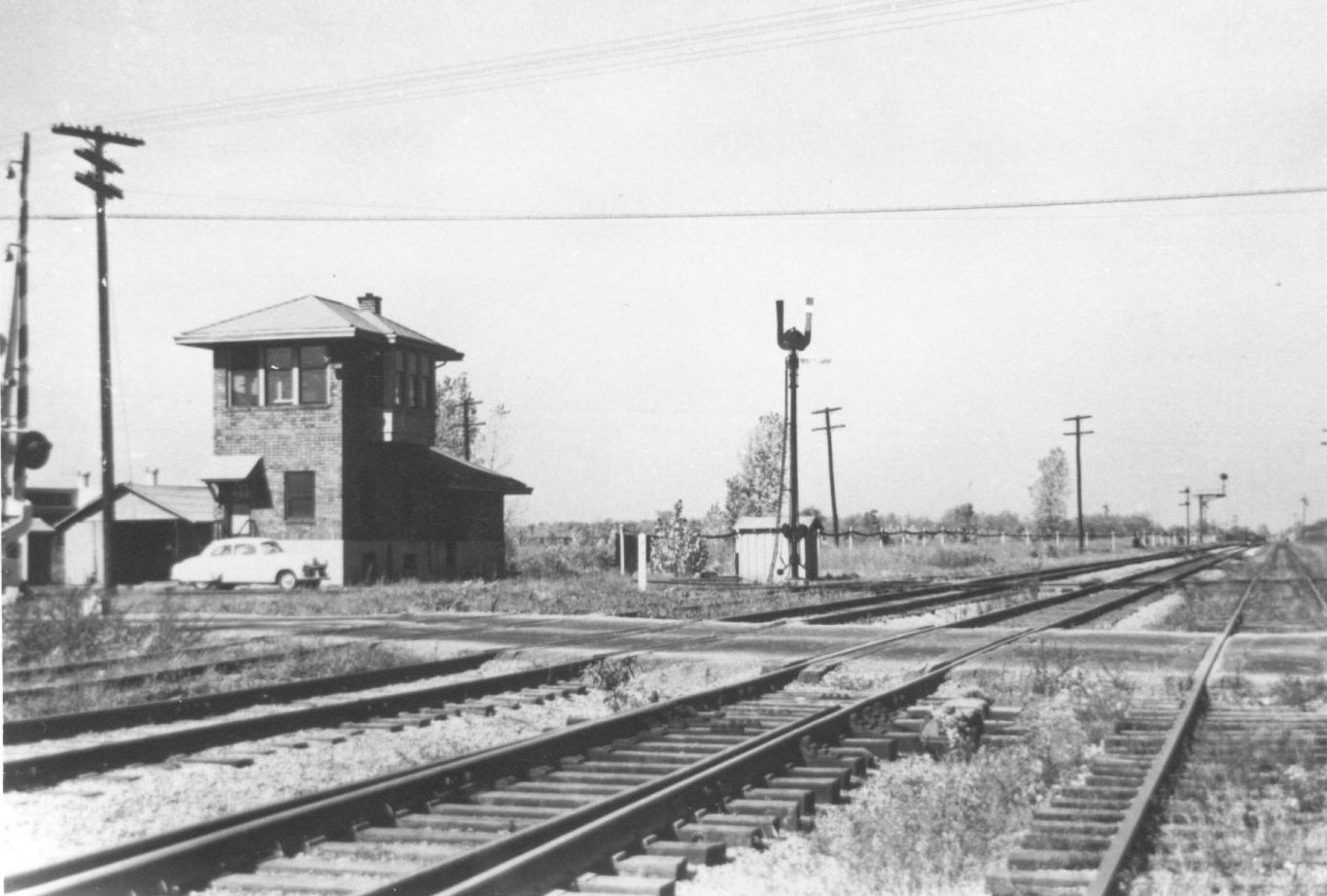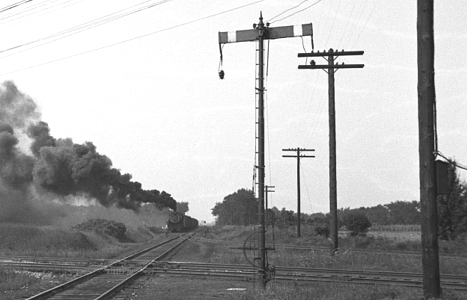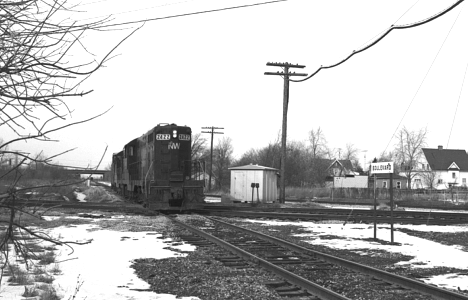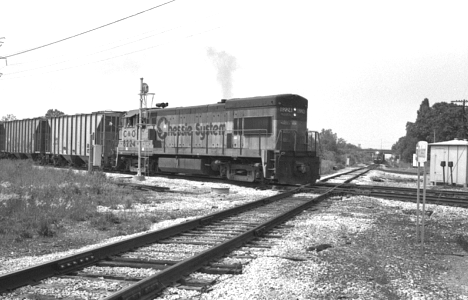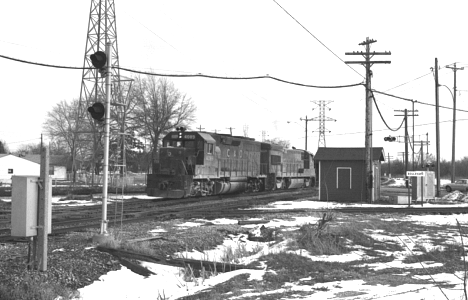 Boulevard Tower was the crossing of the Ann Arbor and PRR Railroads and the Toledo Terminal Railroad spur to their Cherry Street station in north Toledo. This was a 72 lever electric interlocking with 44 working levers. It was maintained by the Ann Arbor Railroad.
Boulevard Tower was also a junction with the Detroit & Toledo Shore Line near the south end of Lang Yard.
Photo info/credit:
Top, Boulevard Tower. 2nd photo, Boulevard Crossing looking northbound towards Lang Yard on the Detroit & Toledo Shore Line. This is the Toledo Terminal crossing, protected by a lighted target. [Jim Tarbell/Doug Leffler collection]. 3rd photo, N&W engines cross at Boulevard, in the 1960's. [Doug Leffler]. 4th photo, Toledo Terminal No. 47 passes the crossing in 1941. [Jim Tarbell/Doug Leffler collection]. 5th photo, a C&O puller crosses Boulevard Crossing in 1983. 6th photo, another C&O train at the crossing in the 1960's. [Both photos, Doug Leffler]
---
1918. The AARR had an operator here around the clock. [TRT]