Location: Manhattan Junction Tower - Toledo, Ohio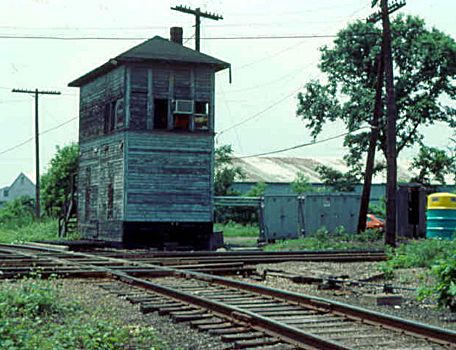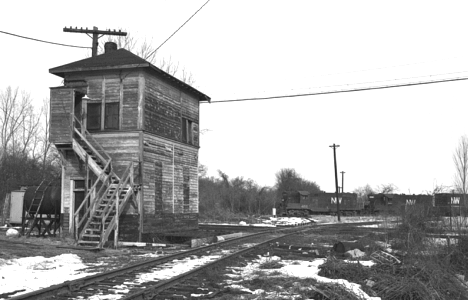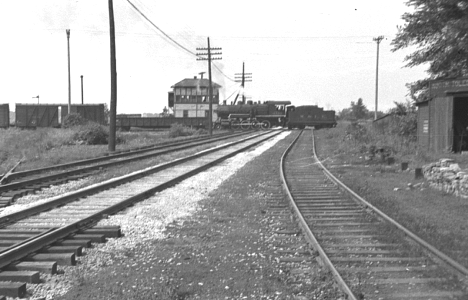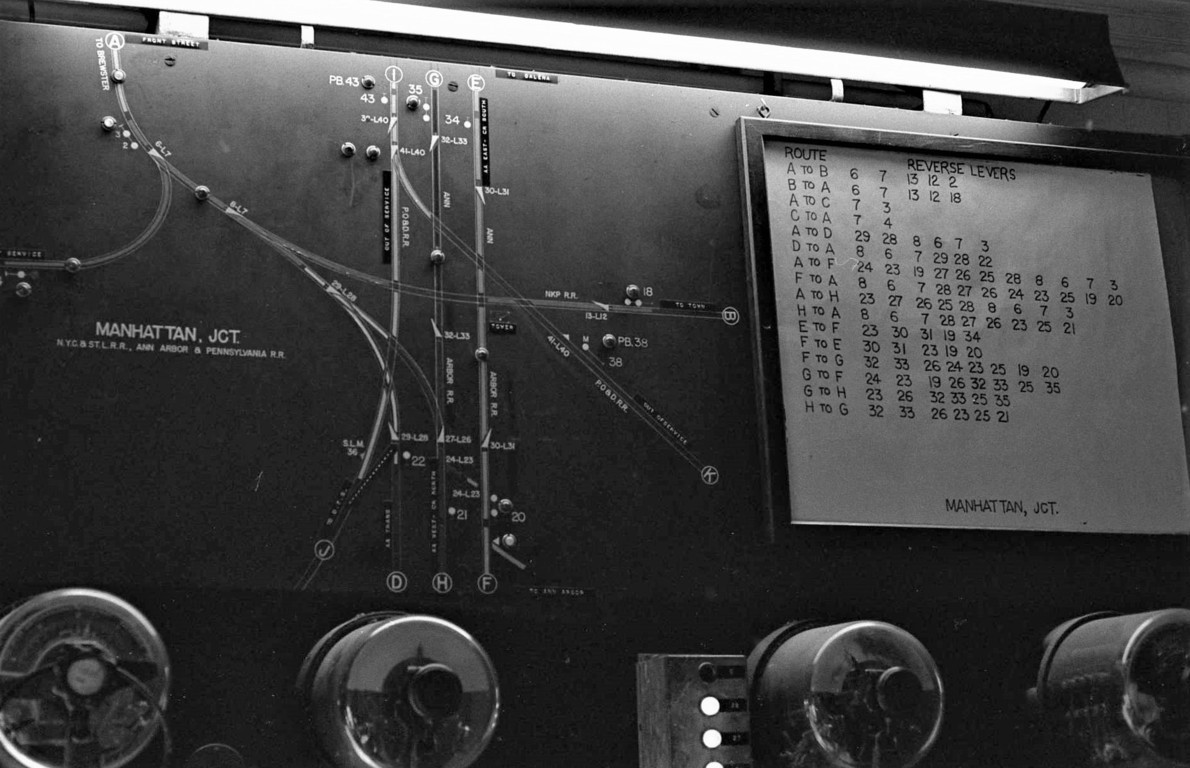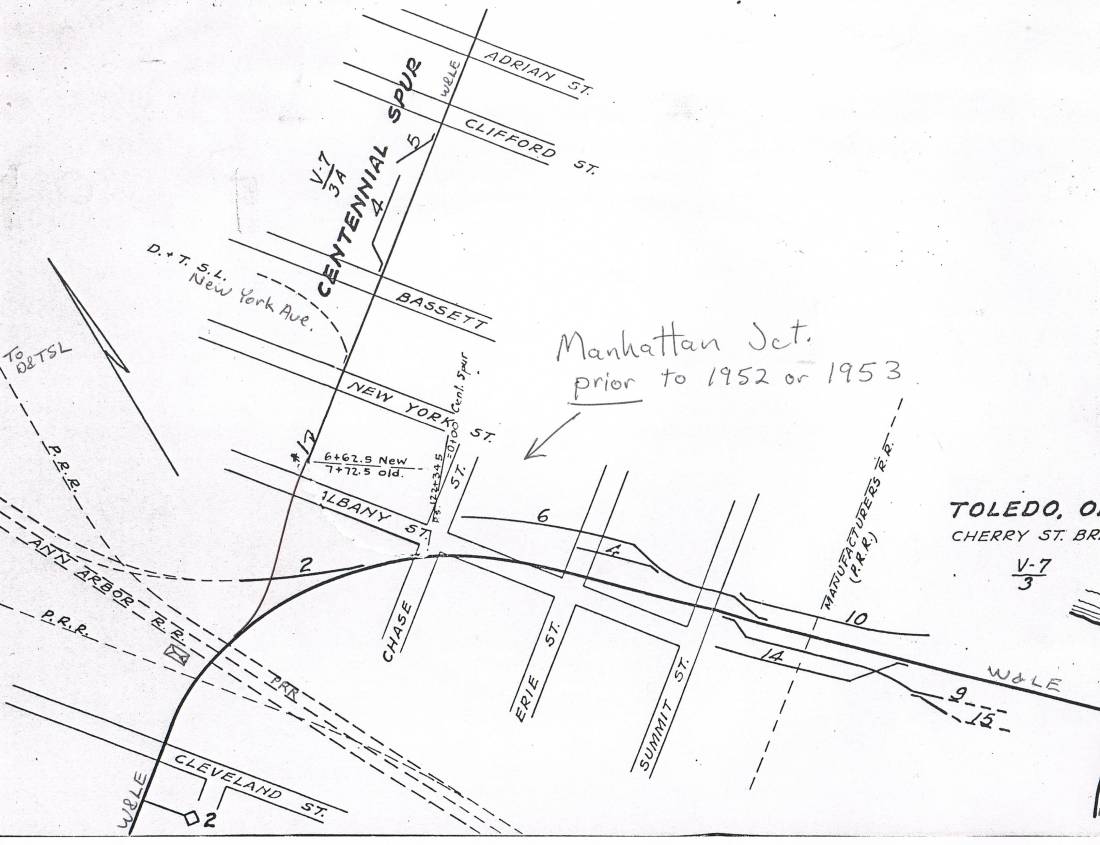 Manhattan Junction was the crossing of the Ann Arbor/ PRR line and the W&LE line to their Cherry Street station. The tower was owned by the PRR but operated by the Nickel Plate ( NKP). Expenses were shared 33% by the AA, 33% by the PRR and 33% by the NKP. The tower contained a Style "A" interlocking machine with 36 working levers and 8 spares. It also had a 4-lever table machine. The Michigan Central industrial line from the old North Yard to the PRR also crossed the W&LE and the AA/ PRR at this location. This industrial line was later sold to the PRR for interchange with the D&TSL.
The W&LE ran into their downtown Toledo Depot just north of this tower, and the Ann Arbor Railroad ran south along the river in conjunction with the PRR. The tower was an "armstrong" interlocking. By the time this photo was taken in May, 1982, the tower was not manned full time. Often a clerk-operator would race up to the tower to line it up, and then leave after the task was accomplished.
Photo info/credit: Top, this is Manhattan Jct in 1982. [Charlie Whipp] 2nd photo, the same tower in the 1960's. [Doug Leffler collection]. 3rd photo, a Wheeling and Lake Erie 2-8-0 pulls a train across Manhatten Jct. interlocking, in the early 1950's. [Doug Leffler Collection]. 4th photo, the model board at Manhattan Junction in 1984. [Dan Oroszi collection], and 5th photo, the W&LE track diagram at the junction prior to 1953.
---
The DT&SL had a section bunk house made of wood here, built in 1907. The Shore Line also had a 25,000 gallon capacity water tower here which was a steel tank on a steel tower. [ DTSL-1922]