Location: North Toledo, OH - Hallett Tower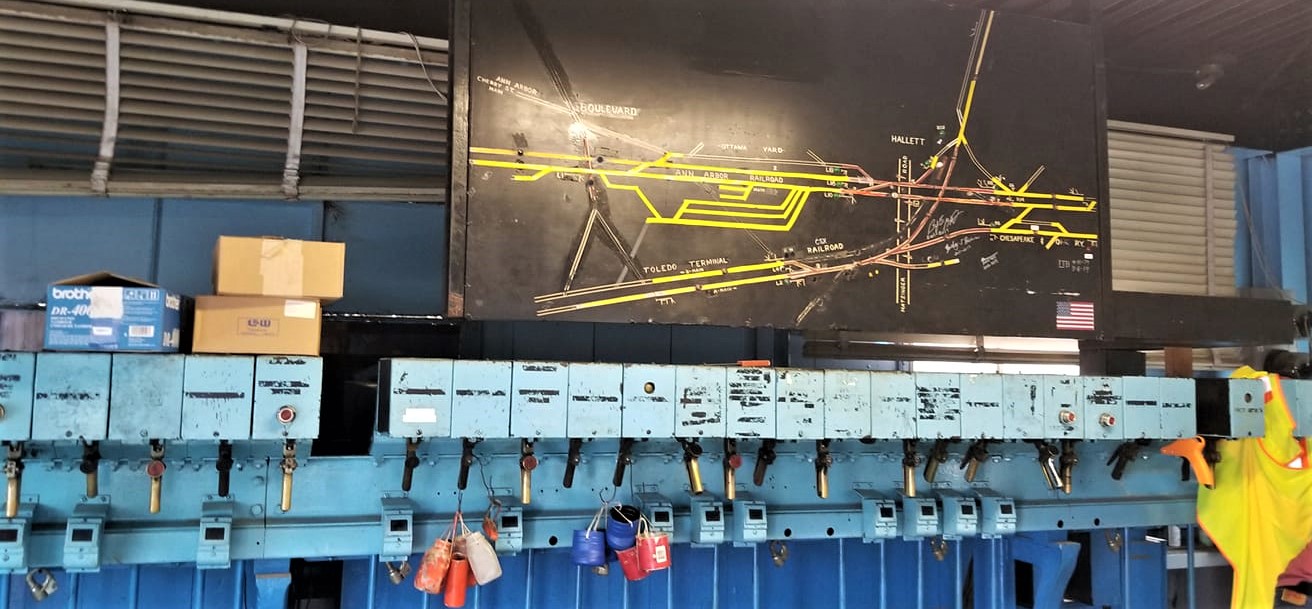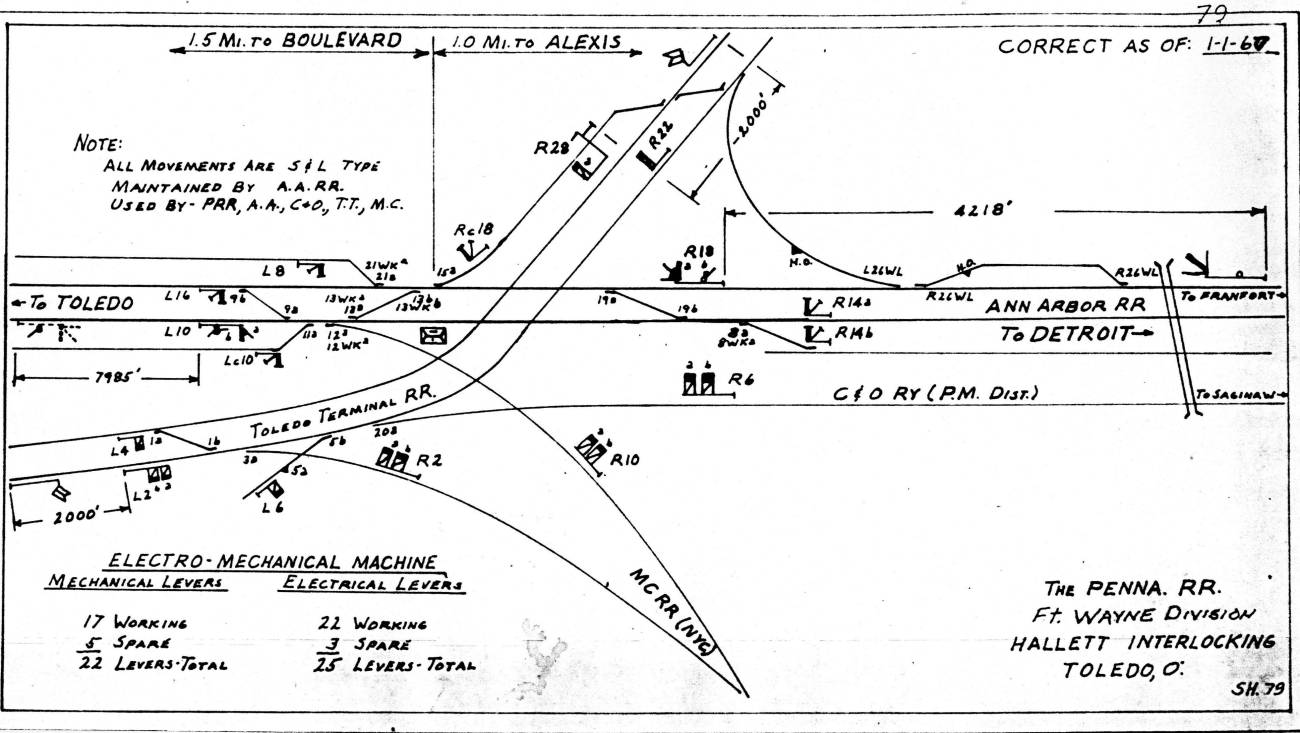 Hallett Tower controlled the crossing of the Toledo Terminal main double track belt line and the Ann Arbor/ PRR main line north out of Toledo. Hallett also controlled several lines which joined at this location, including the Michigan Central line north to the new North Yard and Vienna Junction, the Pere Marquette line north to Monroe and Plymouth, and a connection between the AA and MC's new North Yard.
Photo Info: Top, the interlocking machine and model board at Hallett Tower in 2020, just before the tower closed. [Howie Castellucio photo].
---
Time Line
1918. The AARR had operators here around the clock. This tower was staffed by the Ann Arbor railroad until it was closed 100 years later. [TRT]
1925. The Michigan Central adds 1 electric and 10 mechanical levers to the Hallett interlocking, Derails were removed. [RSC-1925]
2019. Hallett Tower was closed on September 9, 2019. Dispatching operations (on the AARR) were turned over to the WATCO national dispatch center in Wichita, Kansas.