Location: Nasby Tower, Ohio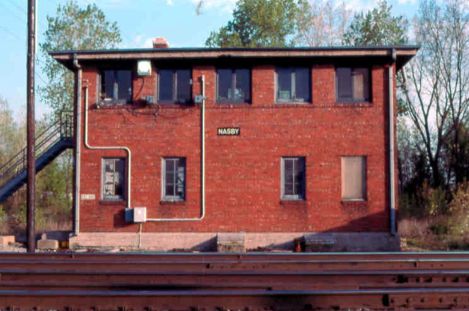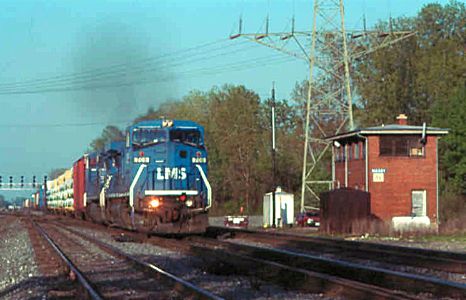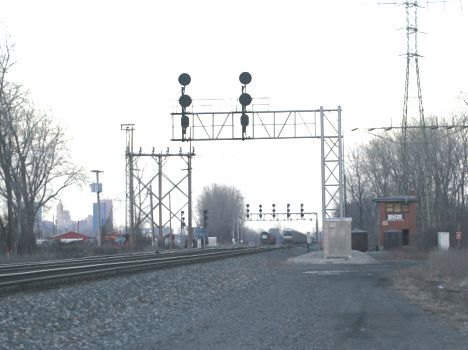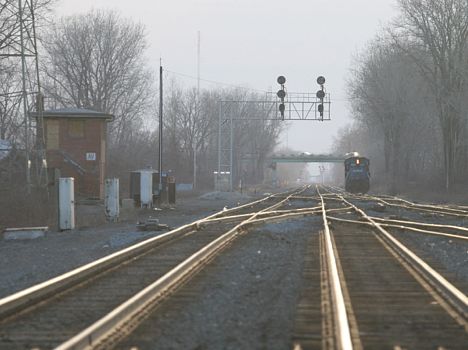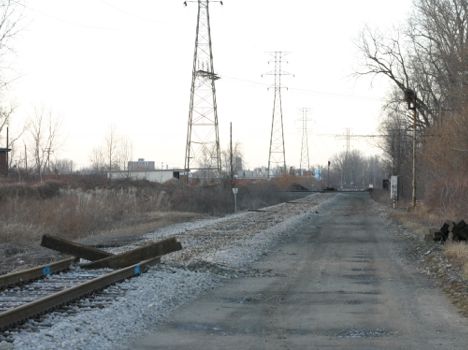 Nasby Tower was the New York Central's west entrance into the Toledo terminal and the crossing of their main line with the Toledo Terminal Railroad belt line. Nasby was also the west entrance to Stanley Yard, one of NYC's large yards in the terminal.
Nasby was known by the telegraph call "AV" which was displayed on the brick building.
Photo info/credit: Top, Nasby Tower in 1988. This tower was the eastbound gateway on the NYC Lake Shore main line into the Toledo Terminal and Stanley Yard. 2nd photo, a Conrail LMS unit leads its train westbound past Nasby in the 1990's. [Both, Charlie Whipp]. 3rd through 5th hotos, the Nasby interlocking in 2006. The top photos looks east while the photo below looks west. The bottom photo looks north on the former Toledo Terminal, which is pulled up, and no longer crosses the former NYC Water Level Route. The interlocking signal is still in place. [All three, Dale Berry]
1926. The NYC rebuilds the interlocking at this crossing, replacing a 64-lever mechanical plant with 63 electric levers. [RSC-1926]