Station: Alvordton, OH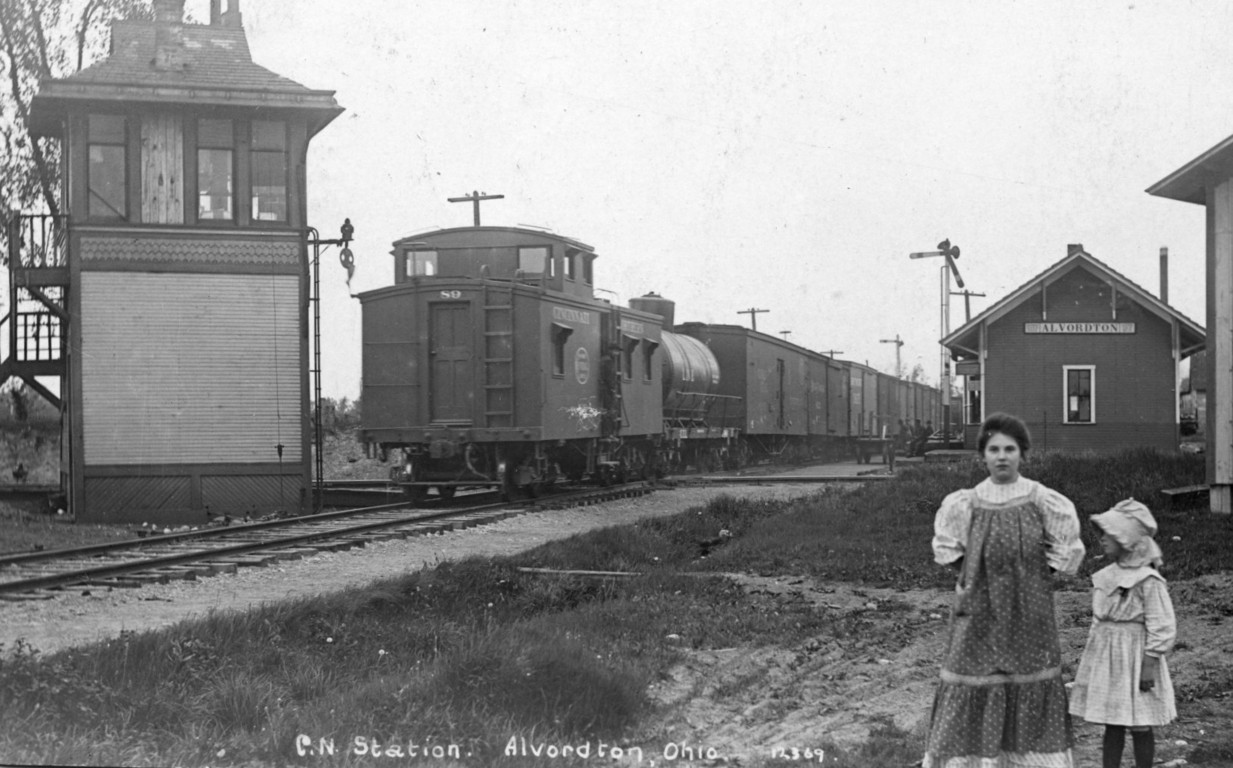 Alvordton is located in northeast Williams County, OH, about ten miles northeast of Montpelier. This was the location of the crossing of the northeast-southwst Wabash 3rd Division (Montpelier to Detroit) and the Cincinnati Northern main line from Cincinnati to Jackson, Michigan.
Photo Info/Credit: te interlocking tower and station at Alvordton OH. Note the family posing by the train.
---
In 1910, the town was also served by the Toledo & Western Traction Company and at some point with the Pioneer & Fayette. The P&F was a 12.5 mile long railroad that interchanged with both roads here.The crossing of the Wabash and CN was protected by an interlocking and a 2-story wooden interlocking tower, likely operated by the Wabash. The population of the village was 327 in 1940.
The CN had a 29 car length siding here which was later extended to 54 car lengths. The CN had neither an elevator or stock handling facilities here.