Location: Tecumseh, ON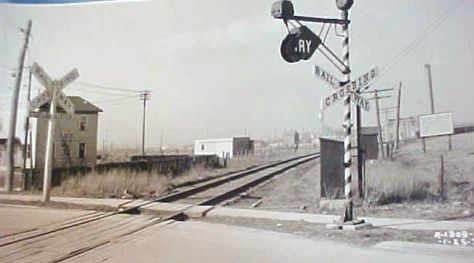 Tecumseh was a station on the Canadian National main line, nime miles east of Windsor station in Essex County. It was located at milepost 99.3. The station at this location has been moved to the nearby historical society.
The CN had a five track yard just west of Tecumseh between L'Esperance Road and Lauzon Road. This yard served the GMC Canada Lmtd. plant at Lauzon Road.The plant and yard are now gone.
Photo Info: This is a photo of a tower at Tecumseh. The location of this tower has not been confirmed, however. A CN track chart from the 1950's shows a tower at southwest corner of L'Esperance Road and the railroad.