Location: Blueberry Junction, MI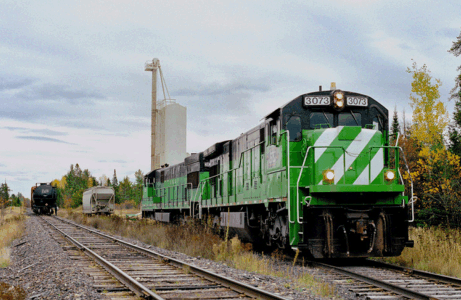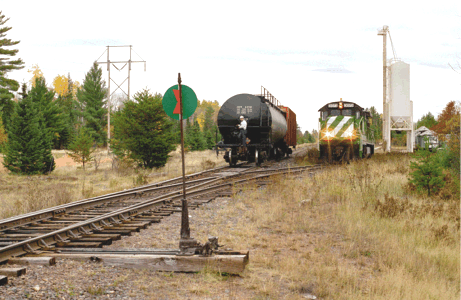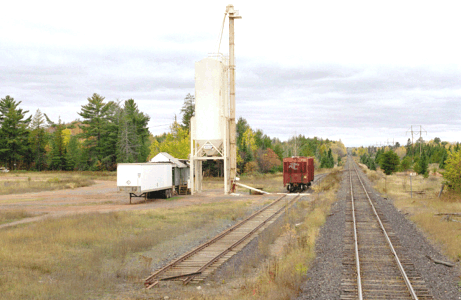 Blueberry Junction was a location on the Duluth, South Shore & Atlantic line seven miles west of Ishpeming. A spur line left the railroad here for the Blueberry Mine. There was a wye at this location as well as a 23 car siding in 1961.
Photo Info/Credit: Top, LS&I 3073 sets out a hopper at the Blueberry Jct. transloading facility. 2nd and 3rd photos, more shots of the transloading facility in 1999. [All, Mark Andersen]
The DSS&A had a water tower east of Blueberry Junction as of 1907.