Station: Eagle Mills, MI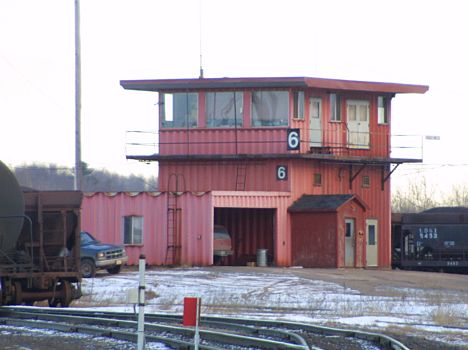 Eagle Mills was the center of operations for the modern Lake Superior & Ishpeming railroad. The railroads locomotive shops, car shops and control tower are located here for the entire railroad.
The control operator controls (dispatches) all operations in the region on LS&I tracks including what is left of the centralized traffic control system which was established in the 1960's. There are at least two main yards at Eagle Mills. The site was also home to the nearby Eagle Mills ore processing facility east of here, opened in 1957. [LSI2].
Photo Info/Credit: The control tower at Eagle Mills Yard in Negaunee. The tower houses the yard office as well as the control operator (dispatcher). 2003. [Dale Berry]