Location: Winthrop Junction, MI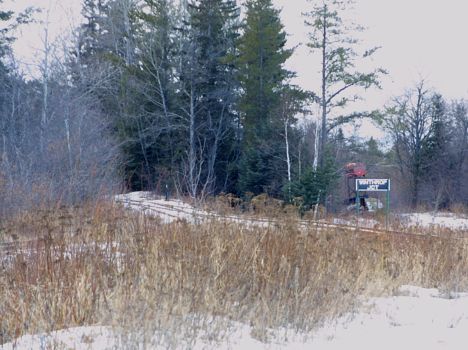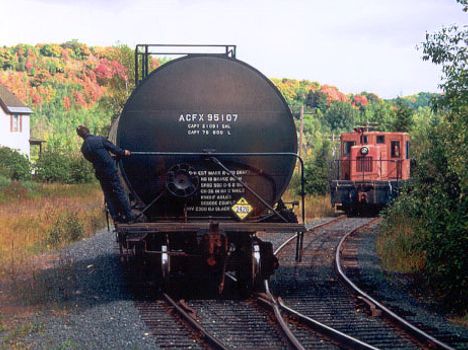 Winthrop Junction was a junction point on the Chicago & North Western Loop Line (which ran south of the Negaunee iron range to Ishpeming) and the Duluth South Shore & Atlantic main line between Ishpeming and Ashland, Wisconsin. Other lines which intersected in this vicinity included a spur line southwest to the Saginaw Mine, as well as spurs to access a number of mines in the Lake Angeline area. The location was also known by other names, and was called Ontonagon Junction until 1885.
Today, the DSS&A (Soo Line) connection is gone and all of the other mines in the area have discontinued operation. The location is used as a switching point for the small Mineral Range railroad which serves customers south of here in the National Mine area. Note: The C&NW loop line was also truncated near Palmer in the 1870's.
Photo Info/Credit: Top, a winter view of Winthrop Jct. near Ishpeming in 2002. [Dale Berry]. 2nd photo, a 1995 view of the Mineral Range switcher at the junction. [Mark Andersen]
The DSS&A had a water tower at Winthrop Junction, near the C&NW grade crossing. [SSP1907]