Station: Detroit, MI - MCRR Third Street Station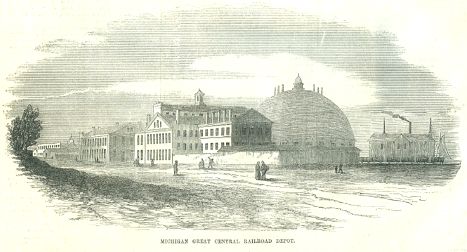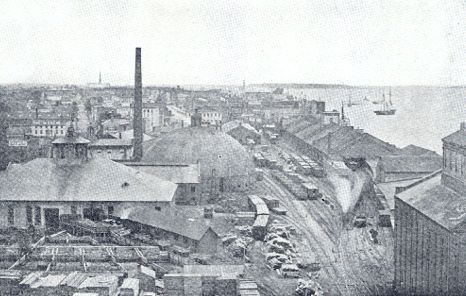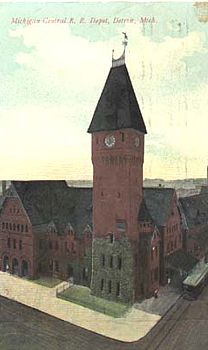 The Michigan Central Third Street station was located at the foot of Third Street near the Detroit River. This station was co-located with the Fort Street Union Depot as well as the Detroit and Cleveland Navigation company passenger dock.
Photo info/credit: Top, a 1854 engraving of the Michigan Central depot and roundhouse. 2nd photo, a 1868 photo looking north along the river. The roundhouse is the domed building in the center. Behind it to the right in the back is the passenger station. To the right, between the yard and the river is the MC freight house which has transload facilities between rail and boats. In these times, railroad freight cars were actually brought into the building to be unloaded. 3rd photo, a postcard view of the Third Street Station in Detroit, serving the Michigan Central railroad. This was the 2nd of three MC passenger stations in Detroit and served from about 1850 until 1913 when the larger depot with better access to trains from the tunnel was opened.
Location: 42o19.514'N / 83o03.176'W.