Interlocking: Milwaukee Junction Tower, Detroit, MI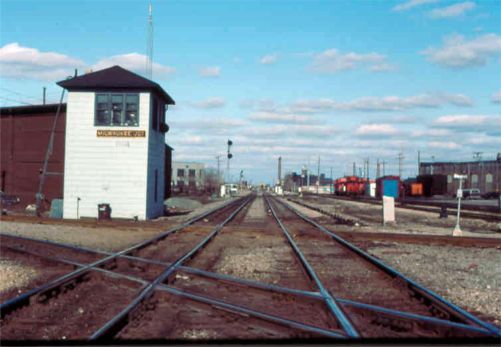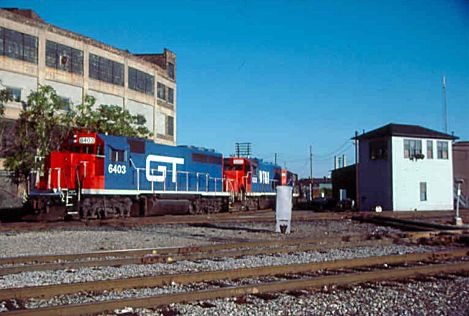 Milwaukee Junction tower controlled the crossing of two Grand Trunk lines (the Detroit to Grand Haven cross-state line and the Port Huron to West Detroit line), as well as the Michigan Central Bay City branch. This was a MC tower. The tower was one of the last closed in the Detroit area, finally eliminated in the early 2000's.
Photo info/credit: Top, Milwaukee Junction looking north east along the Conrail line towards North Yard. To the right is the parallel GTW line go Mt. Clemens. Crossing from right to left is the GTW main line from the former Brush Street station towards Pontiac and Durand. 1984. 2nd photo, GTW 6403 enters the Shore Line subdivision from the Holly subdivision in the northwest quadrant of the interlocker. 1985 [Both, Charlie Whipp]
Location: 42o22.740'N / 83o03.443'W.