Location: MC Livernois Yard, Detroit, MI - Engine Facilities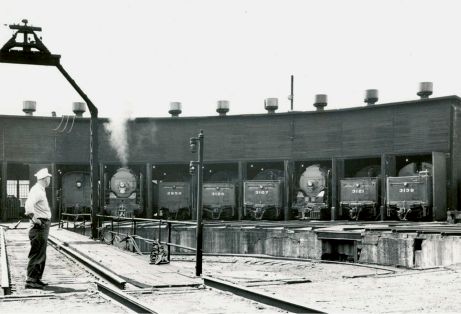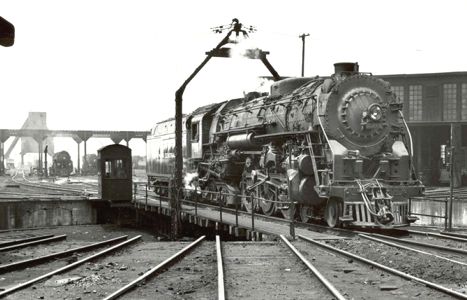 The Michigan Central had two large roundhouses along their main line at Livernois Avenue in Detroit. Day to day locomotive service was performed here. Major repairs were taken to Jackson (or St. Thomas, Ontario for Canada-based locomotives).
Photo info/credit: Top, one of two giant New York Central Livernois Roundhouses in 1954. This is E. L. Novak who is moving on the turntable to position it to extract a steam engine for service on the road. Novak, an train service employee on the NYC, always had his camera handy and captured some of the best of Michigan's railroad history. [Charlie Whipp collection] 2nd photo, New York Central locomotive 5282, a J1d Class Hudson, is turned on one of the two large turntables in Detroit's Livernois Yard in 1953. To the left, in the distance, are two other locomotives at the locomotive servicing area, and the giant coal dock can be observed in the background. Livernois, with two very large roundhouses, was one off the largest and busiest railroad yards in the United States, and the busiest in Michigan. The complex dates back before 1900. [E L Novak/[Charlie Whipp collection]
The MC had two turntables at the Livernois Yard engine house.